A day of good keto (healthy fats)
Finding a way to balance the necessary fats and proteins while minimizing carbs can be difficult; however, it is absolutely attainable with some planning, MCT Oil, and delicious recipes. We have put together a "day in the life" of a GOODFAT diet as an example of how delicious and easy following a keto or fat-first diet can be.
Breakfast: Omelet with chives, crème fraiche, and salmon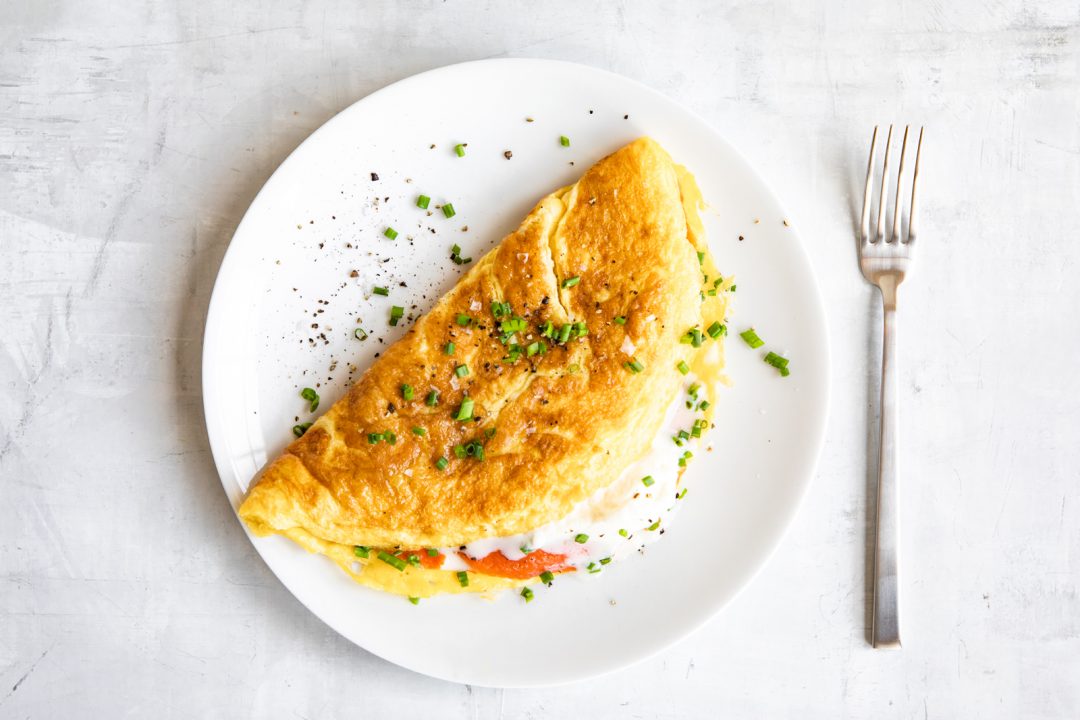 A delicious breakfast or first meal of the day. This omelet features a good dose of Omega-3 fatty acids for heart health from wild caught Salmon, and combines that with the nutritional value of coconut oil. Now, if you're practicing intermittent fasting, then breakfast obviously would not apply to you; however, this could easily be your first meal of the day.
Key stats:
29g Fat
26g Protein
3g Carbs
0g Fiber
Lunch: Deviled eggs with mct aoili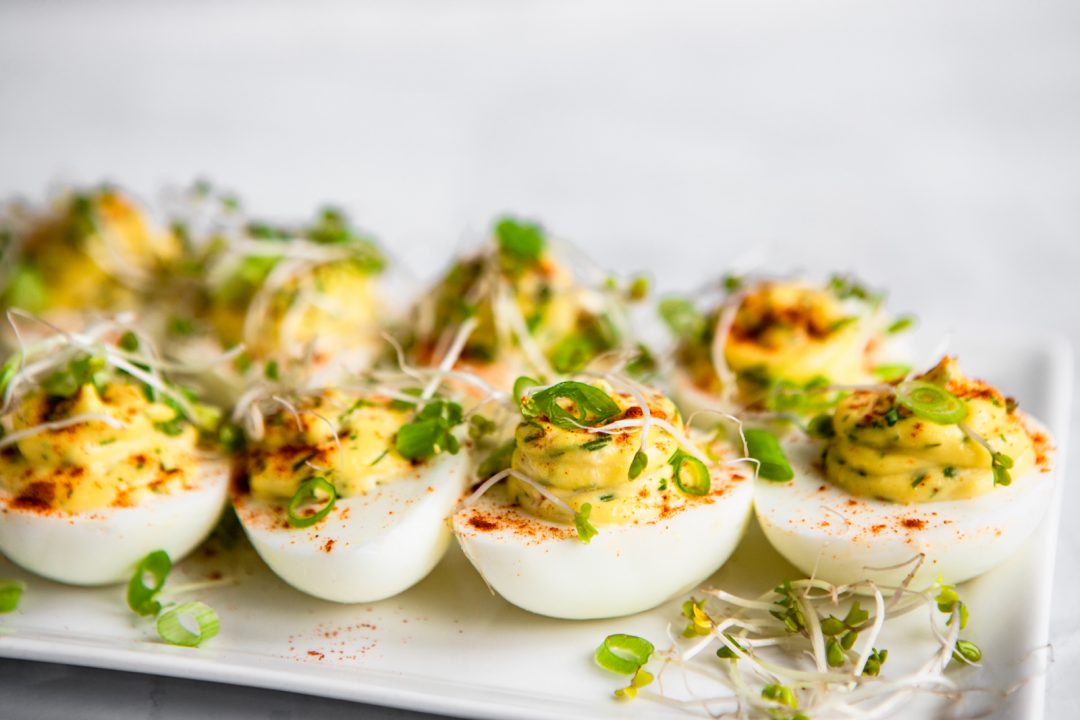 Sometimes lunch can be difficult to fit in with the demands of work and life. This meal is easy to make, and it provides an amazing shot of healthy fats and MCT oil for a midday pickup. MCT oils, more than any other good fat, provides your body with a tons of energy and focuses the brain for the challenges of the afternoon.
Key stats:
22g Fat
4g Protein
1g Carbs
0g Fiber
Dinner: Zucchini noodles and meatballs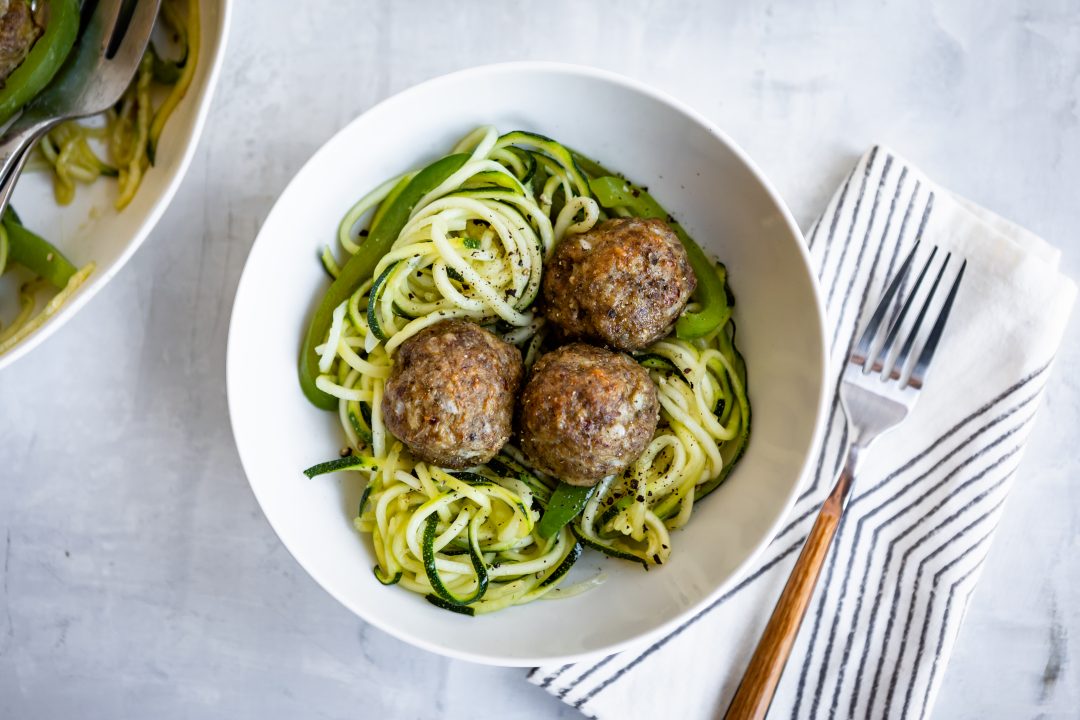 Dinner is a time to enjoy a nice meal and let the worries of the day melt into the background. One comfort food for many is pasta. Keto can provide something similar with a delicious zucchini noodle recipe like this one. Two tablespoons of coconut oil provides a boost of healthy fats to this meal and the delicious combination of zucchini and spiced grass-fed beef will make you smile while eating.
36g Fat
28g Protein
15g Carbs
6g Fiber
Snacks: Nuts
One of the best nuts for those looking for a keto or fat-first diet are pili nuts. These delicious nuts are softer than an almond or macadamia due to their high fat content. While there are many good nuts to eat when following a keto or fat-first diet this one is the best!
These three delicious meals will leave you in a good position to reach the ideal distribution of macronutrients; add a fat-focused snack or additive to the meal, like an avocado, and you'll be in perfect position to reach a keto diet balance.
Product(s) mentioned in this article