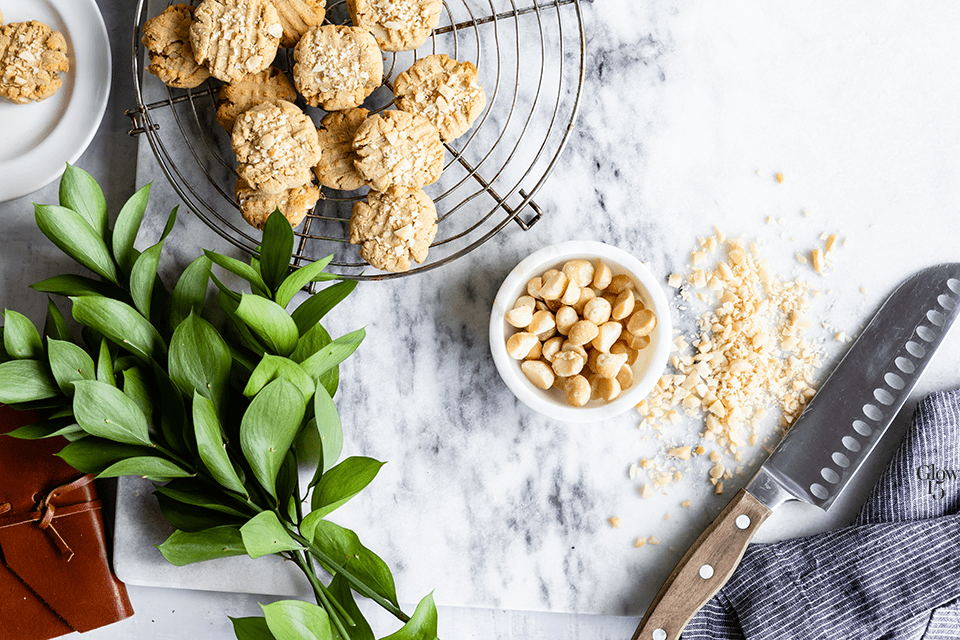 So are you craving a cookie or other pastime bakery item? Well here is a yummy recipe for some amazing cookies! Yes, you heard that right we have some delicious and keto friendly cookies for you. This recipe revamps traditional cookie ingredients to utilize the GOODFATS from macadamia nuts, grass-fed butter, and organic eggs to create a texture that is luscious and a flavor that is rich.
So go ahead and treat yourself to a cookie, we'll be cheering you on =)
Recipe
1 3/4 cups almond flour
1/4 cup coconut flour
3 tablespoons monk fruit
1/4 teaspoon sea salt
2 tablespoons grass-fed, organic butter
1 large organic egg
2 teaspoons vanilla extract
3 drops real bergamot extract
1/2 teaspoon baking soda
1/4 cup macadamia nuts, chopped
Nutrition Facts: per serving (1 cookie): Fat 8g, Protein 3g, Fiber 2g, Carbohydrate 3g, Net Carbohydrate 1g
Instructions
Preheat oven to 350 F. Line a cookie sheet with parchment paper.
Combine dry ingredients in a mixing bowl and set aside. Add all of the wet ingredients to a food processor and blend until silky smooth. Slowly add in the dry ingredient, a quarter cup at a time. Blend until batter is smooth. Then, fold in macadamia nuts.
Scoop about a tablespoon of batter at a time onto cookie sheet. Press down with fingers or the back of a fork.
Bake for 10-12 minutes or until edges are golden. Cool on a wire rack for 10 minutes before enjoying.