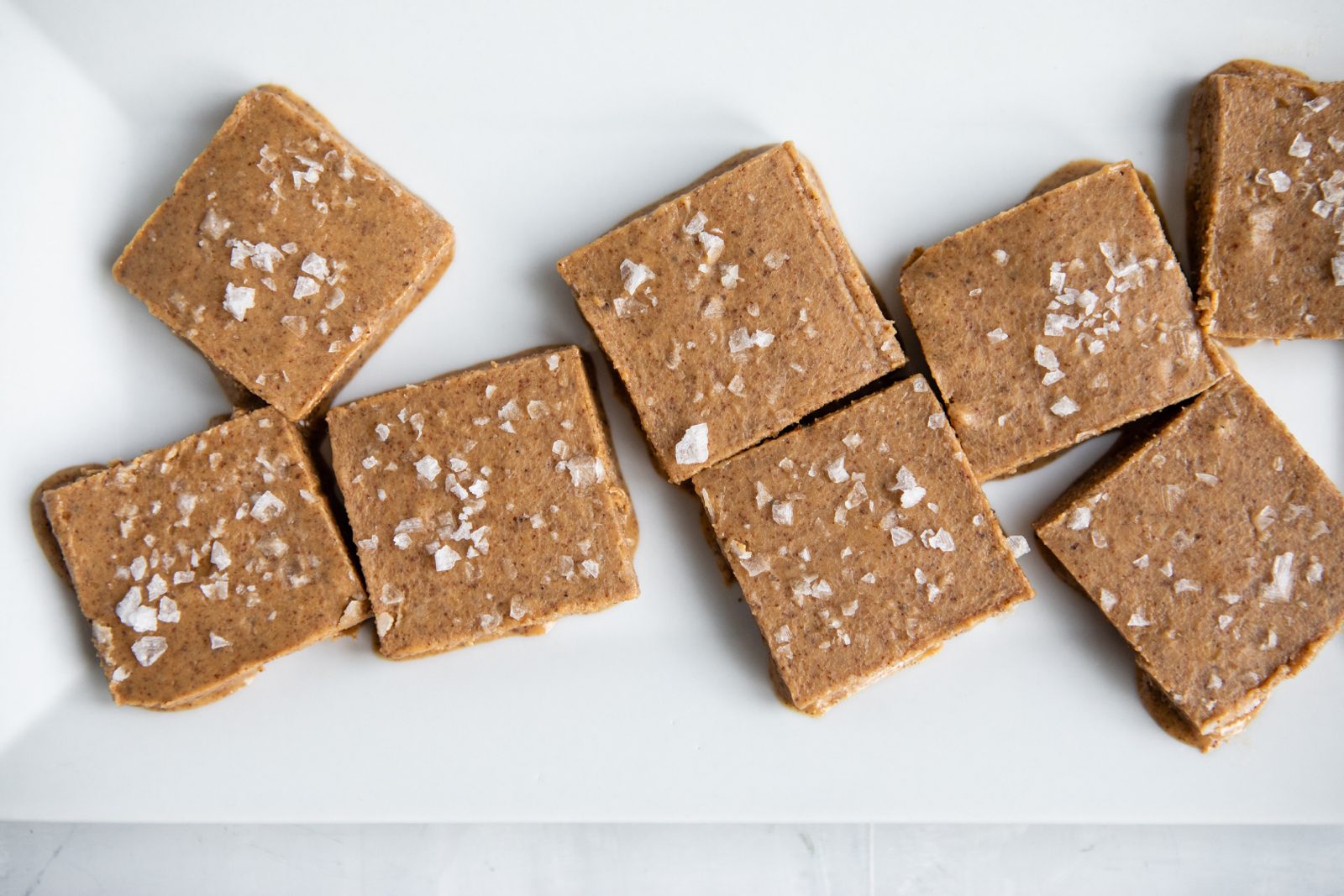 Recipe
¾ cup almond butter
½ teaspoon cardamom (optional)
½ course sea salt
Nutrition Facts: per serving (1 square): Fat 18g, Protein 5g, Carbohydrate 4g, Fiber 3g, Net Carbohydrate 1g
Instructions
Cover a small cake pan with wax paper and set aside. Place melted coconut oil into a small bowl with the almond butter and cardamom. Using a spatula, mix until all ingredients are evenly combined.
Pour into the prepared cake pan and sprinkle sea salt over the top. Allow to freeze for 1 hour. Break or cut into small pieces and enjoy frozen.
Note: If left out, the fudge will melt. Store in an airtight container in the freezer for up to 1 week, if it will last that long!
Product(s) used in this recipe