Broccoli Frittata with Creamed Pesto Swirl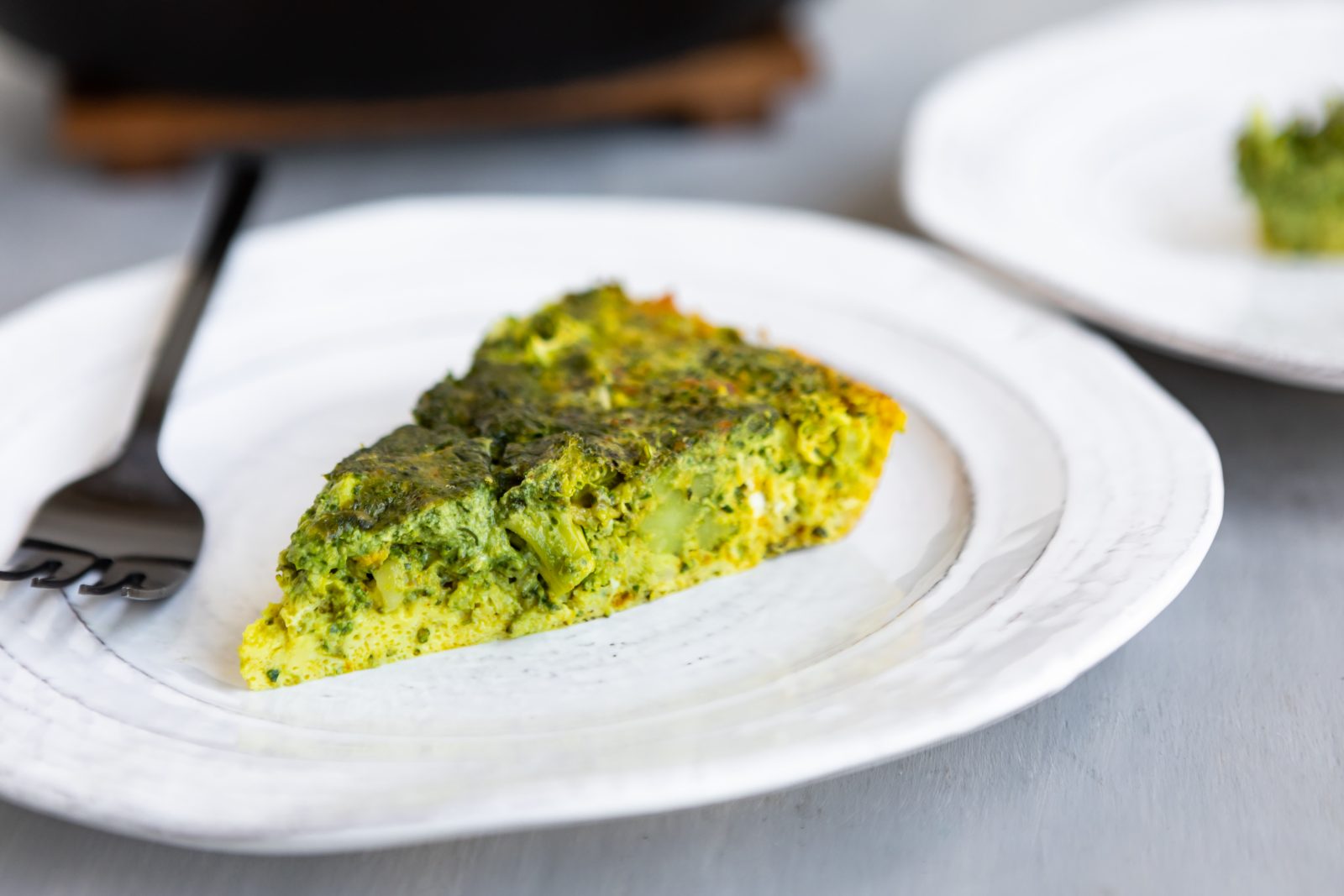 Recipe
2 tablespoons SGF Organic MCT Oil
½ onion, chopped
2 cloves garlic, minced
2 cups finely chopped broccoli florets
8 eggs
½ teaspoon turmeric
1 tablespoon nutritional yeast
1 teaspoon sea salt
½ cup Creamed Pesto
black pepper to taste
Nutrition Facts: per serving (1/4 Frittata): Fat 25g, Protein 15g, Carbohydrate 7g, Fiber 1g, Net Carbohydrate 6g
Instructions
Preheat oven to 350F and set oven rack in the center. Heat MCT oil in an oven-safe cast iron pan over medium heat. Sauté onion for about 2-3 minutes until softened.  Lower heat, stir in garlic and cook until fragrant, about another minute. Add in broccoli, and a little water to loosen vegetable mixture and cook until fork-tender, about 3-5 minutes.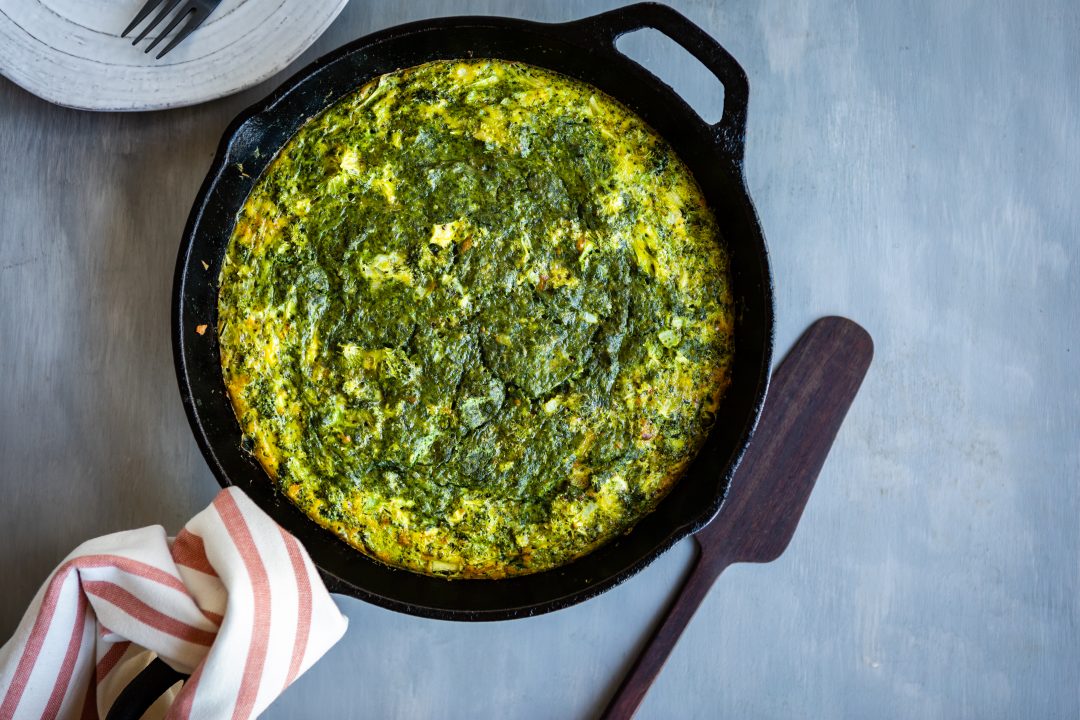 With a fork, beat eggs, turmeric, nutritional yeast, salt and pepper in a large mixing bowl.  Swirl in the Creamed Pesto. Add the egg mixture over the vegetables and cook on low for a few minutes.  Finish cooking in the oven until eggs are firm and solid texture, about 20-25 minutes.
Remove from oven and allow to cool for about 5 minutes before slicing into four even pieces and serving.  Enjoy immediately at room temperature with a side salad dressed in your favorite SGF oil!
Product(s) used in this recipe
Other blogs