Chocolate Donuts with Macadamia Nut Frosting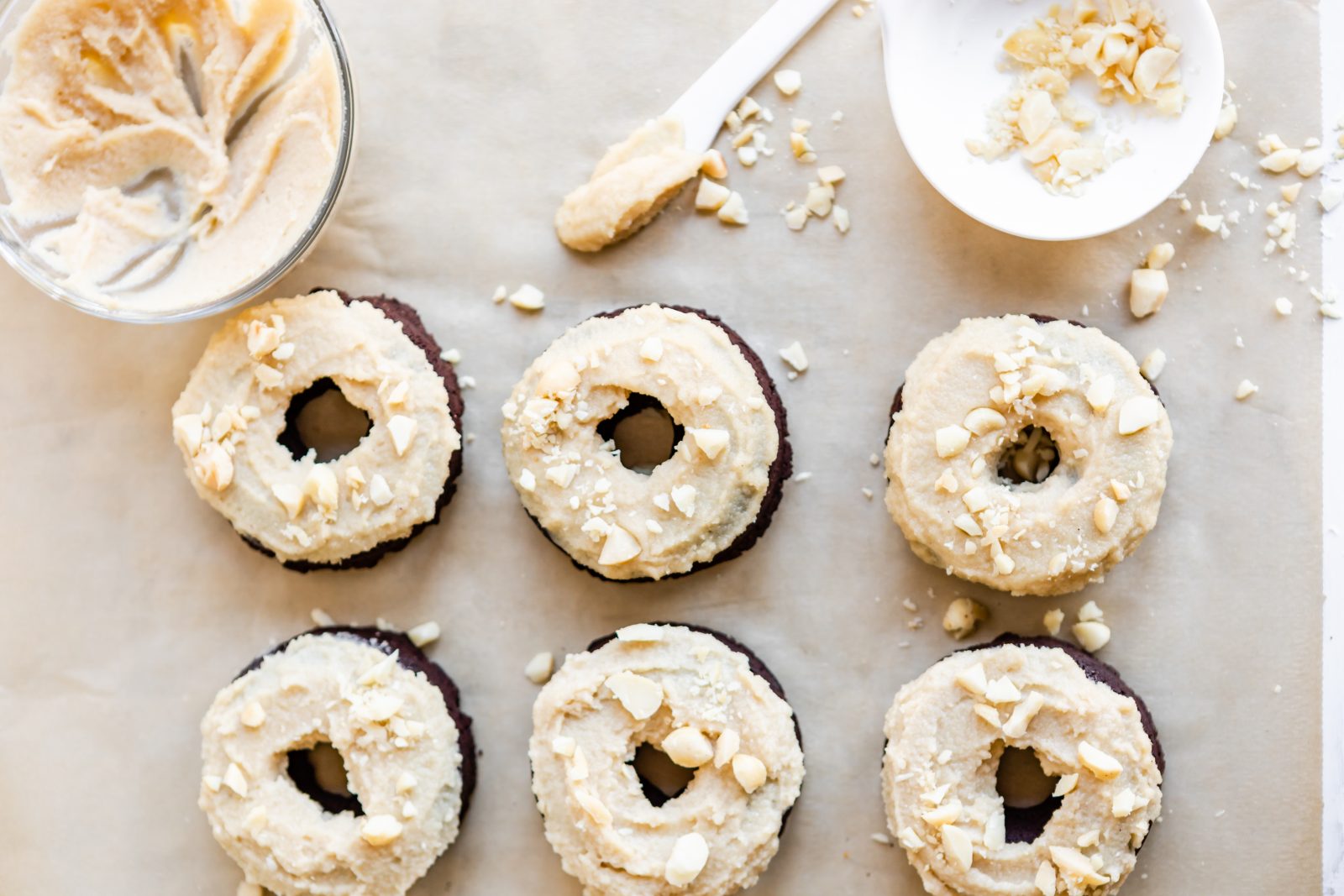 Recipe
1 cup almond flour
1/4 cup coconut flour
1 teaspoon baking soda
1/4 teaspoon salt
1 teaspoon monk fruit
1/4 cup cacao powder
2 eggs
2 tablespoon SGF Organic Coconut Oil, melted
1/2 cup coconut milk
1 teaspoon vanilla extract
Instructions
Preheat oven to 350. Oil a donut pan with a thin layer of coconut oil, or coconut spray.
In a large bowl, sift together almond and coconut flours, baking soda, salt, monk fruit and cocoa powder. In a separate bowl, whisk together the eggs, coconut oil (cooled), coconut milk and vanilla extract.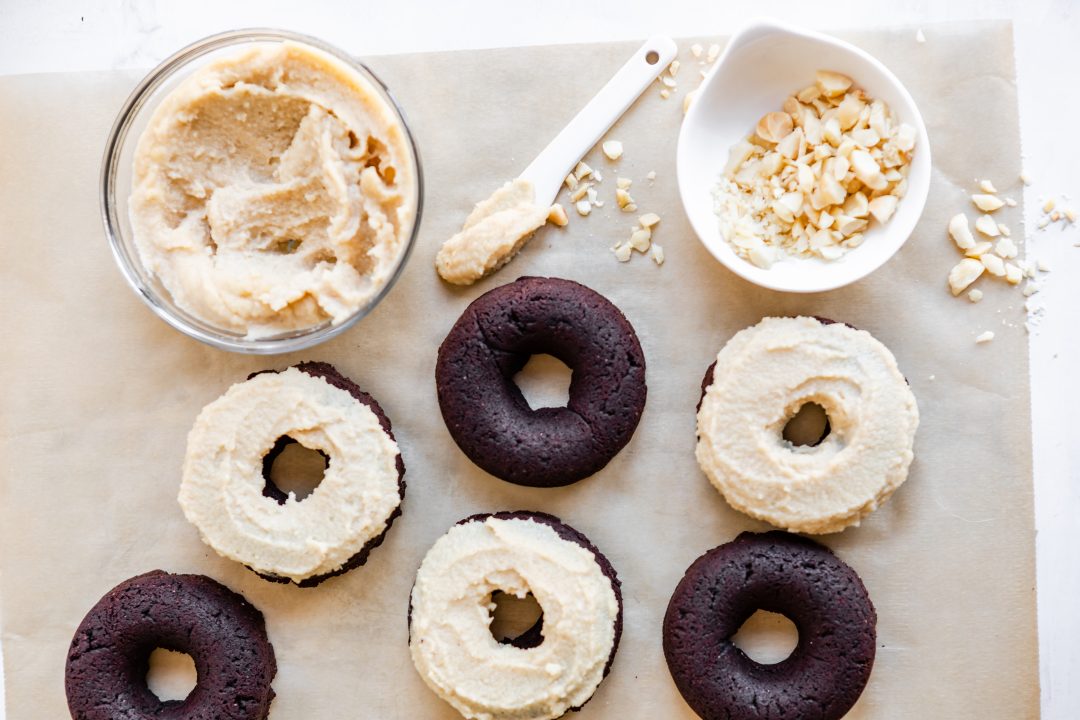 Combine the wet and dry ingredients together, and mix well. Scoop batter into the donut pan and bake for 15-20 minutes.
Product(s) used in this recipe
Other blogs