Coconut Karamel Crème Brulee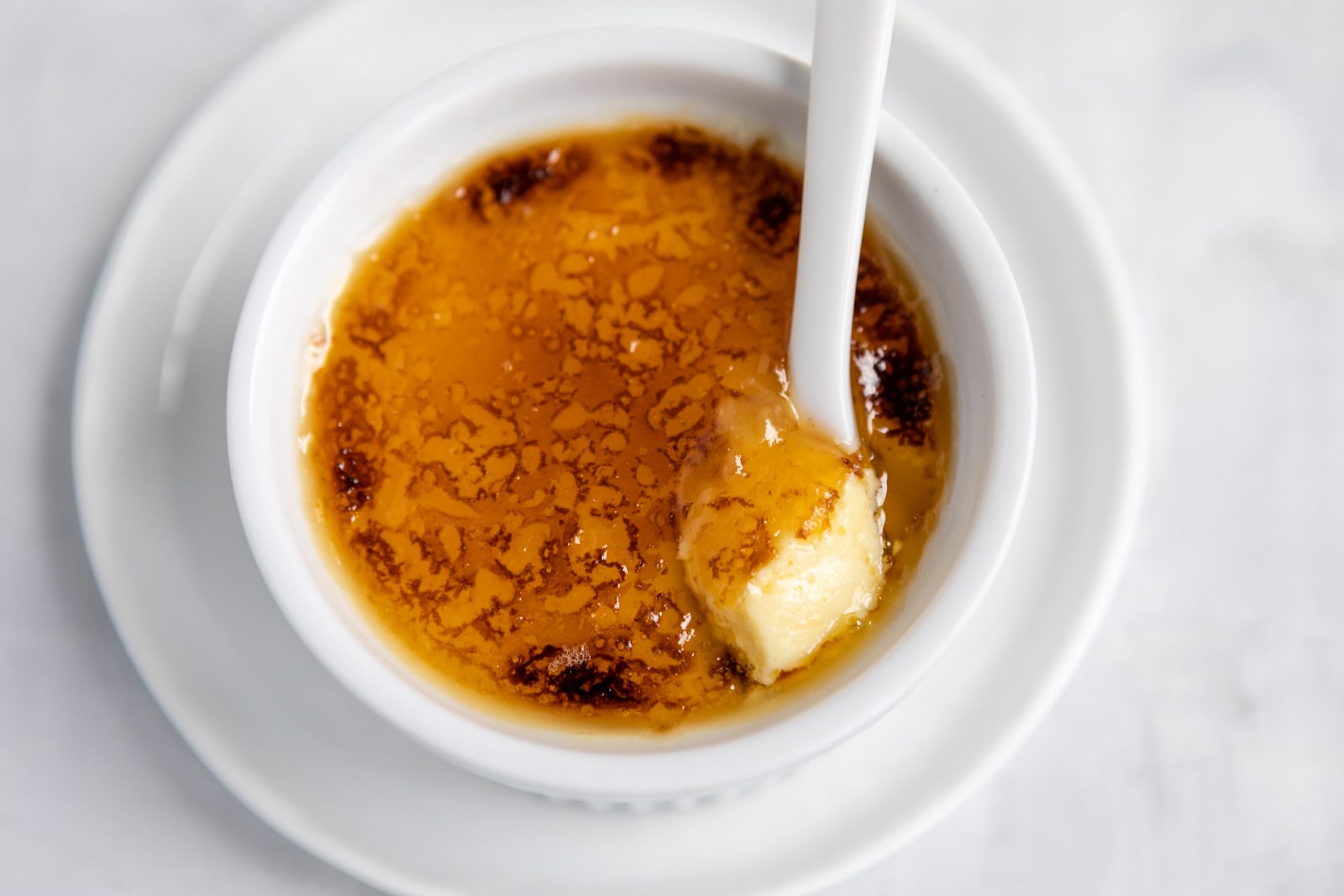 Recipe
1 1/2 cups heavy cream (ideally from grass fed cows or full-fat coconut milk for a dairy-free version)
1 tablespoon SGF Coconut Creamer
1 teaspoon monk fruit
4 egg yolks (from pasture-raised hens)*
1/4 teaspoon sea salt
1/4 cup Keto Karamel
Nutrition Facts: per serving (1 ramekin with 1 tablespoon Keto Karamel): Fat 53g, Fiber 0g, Protein 3g, Carbohydrate 3g, Net Carbohydrate 3g
Instructions
Preheat oven to 350 degrees.
Gently heat the cream, coconut creamer and monk fruit in a saucepan over medium heat and bring to a simmer. Remove the pan from the heat and let the mixture stand for 10 minutes.
Beat egg yolks in a small mixing bowl, about 1 minute. Add salt, and stir to combine.  Then add in ¼ cup of the warm cream mixture and beat thoroughly. Gradually beat in the rest of the cream stirring constantly.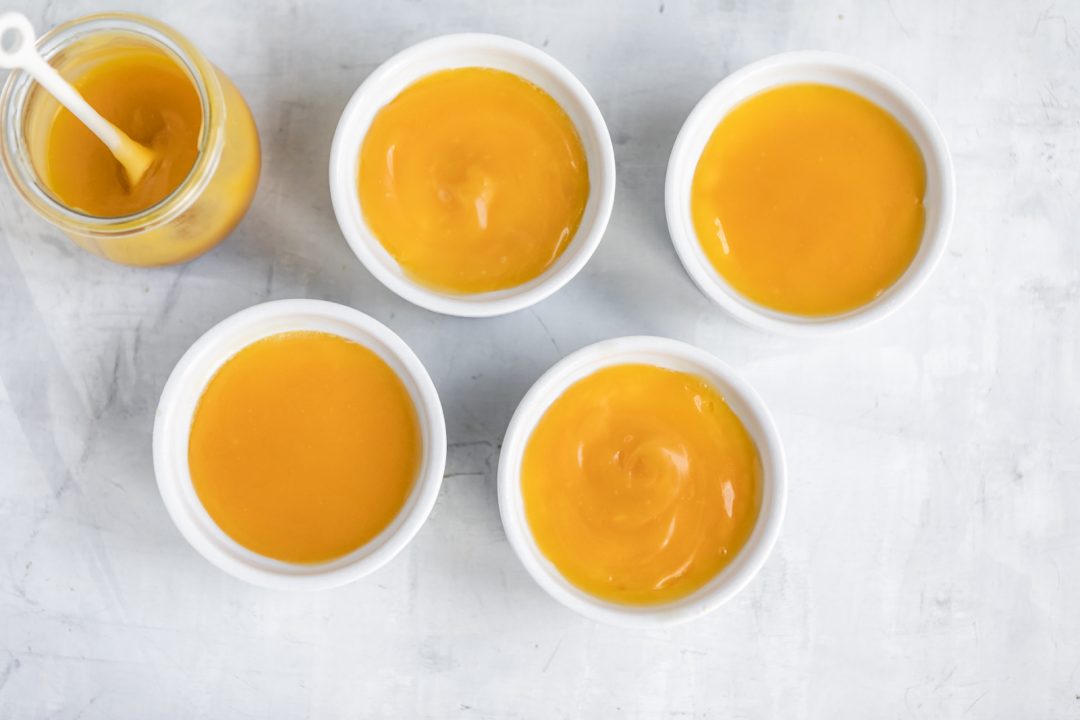 Using a ladle, pour the mixture into ramekins. Carefully pour enough hot water into a rimmed baking dish to come halfway up the sides of the ramekins. Bake until the edges are set but the center wiggles slightly, 45-50 minutes.
While ramekins are in the oven, prepare the Keto Karamel or gently reheat premade Karamel over low heat.
Remove the ramekins from the water bath and cool to room temperature.
Drizzle the Karamel on top before serving.  You can either eat at room temperature as a "pots de crème" or "brulee" them. All you have to do for a simple home-style brulee is turn your oven to broil and evenly caramelize the "sugar" until a dark top layer is formed.  Allow to cool at least 5 minutes before eating.
*Save the egg whites for use in other recipes, such as egg muffins, or scrambles.
Product(s) used in this recipe