Endive Boats with Pear and Garlic Thyme Vinaigrette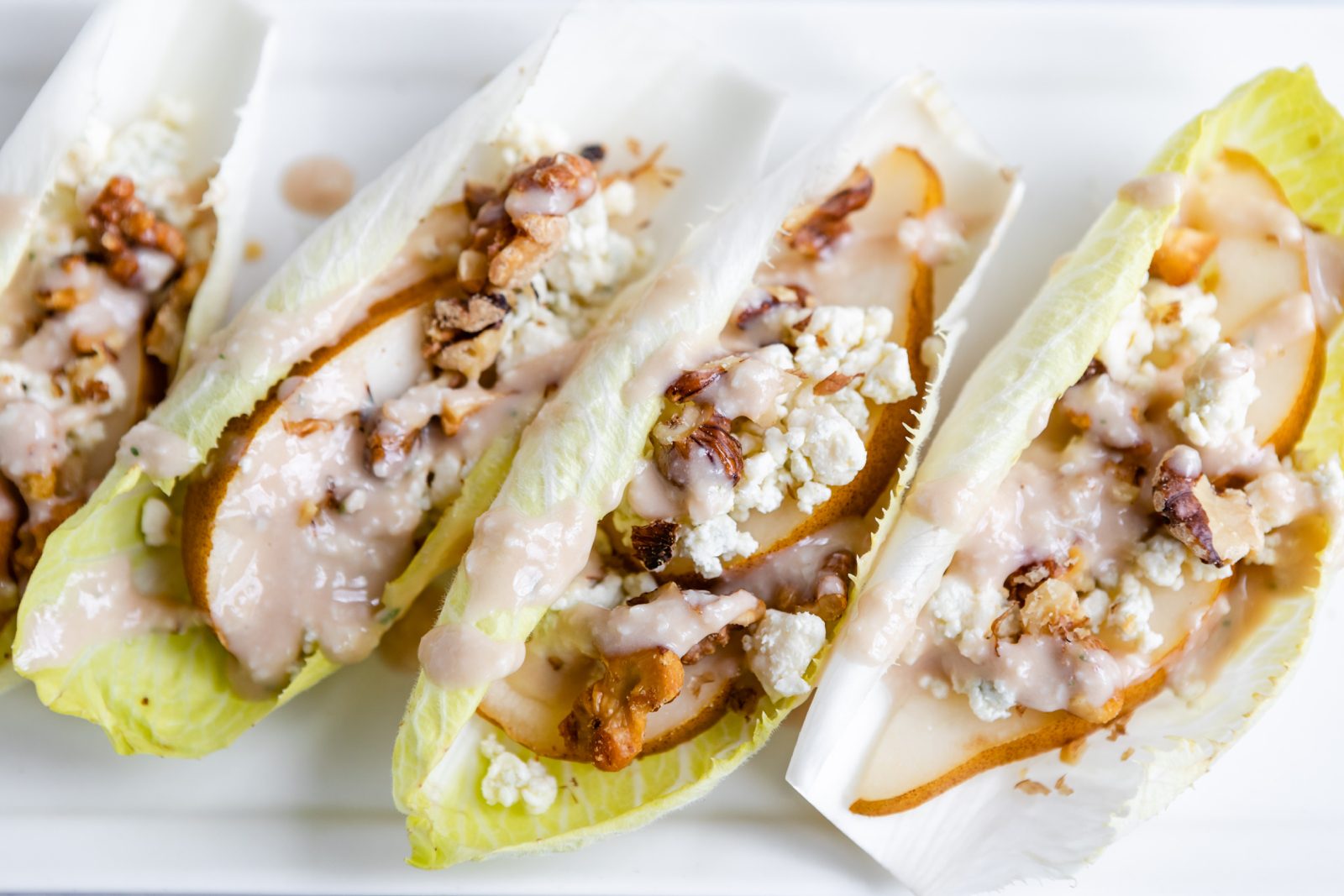 Recipe
¾ cup SGF Organic MCT Oil
¼ cup red wine vinegar
4 teaspoons minced garlic
1 tablespoon lemon juice
1 tablespoon dijon mustard
½ teaspoon fresh thyme
1 cup grated parmesan cheese
16 Belgium endive or radicchio leaves (about 2 - 3 heads)
1 bosc pear
½ cup blue cheese crumbles
¼ cup toasted walnuts
Nutrition Facts: per serving (about 4 small boats): Fat 31g, Protein 7g, Carbohydrate 5g, Fiber 2g, Net Carbohydrate 3g
Instructions
Place the MCT oil, vinegar, garlic lemon juice, mustard and thyme in a food processor and blend. Add the parmesan cheese and blend until combined. Use immediately or store in the refrigerator for up to 5 days. Bring to room temperature before using.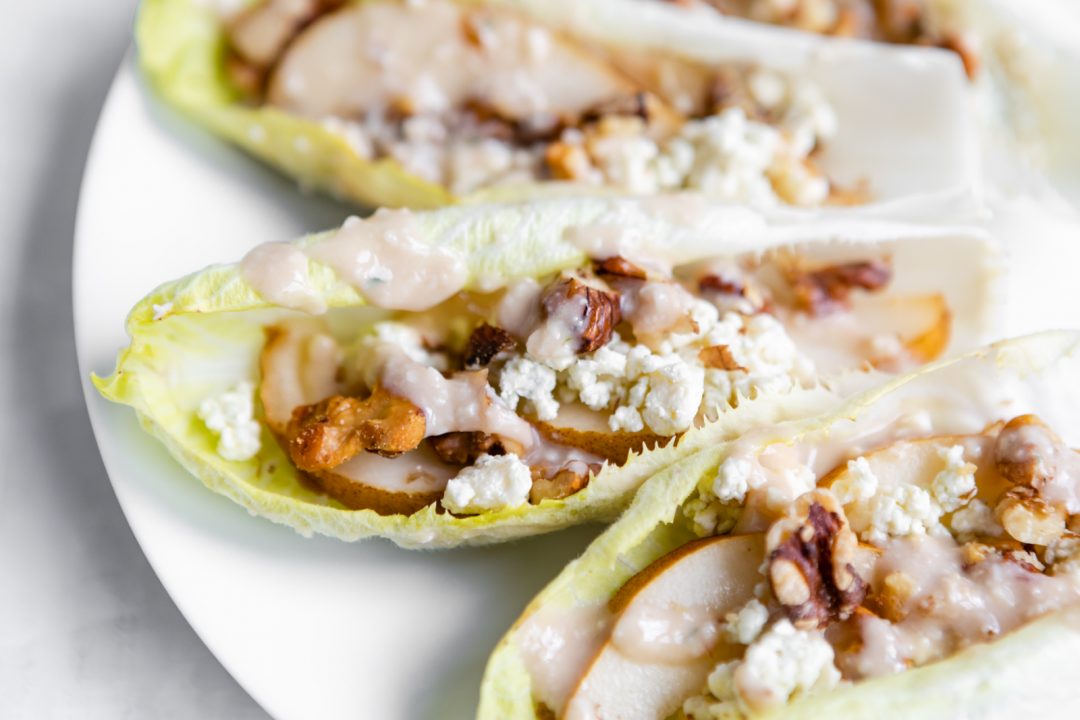 To prepare the endive boats, carefully separate the endive leaves and arrange them on a platter so that the look like little "boats". Thinly slice the pear, leaving the skin on, and place 1-2 slices inside of the boats. Evenly divide the crumbled blue cheese and toasted walnuts amongst the boats.
Drizzle lightly with MCT vinaigrette.
Product(s) used in this recipe