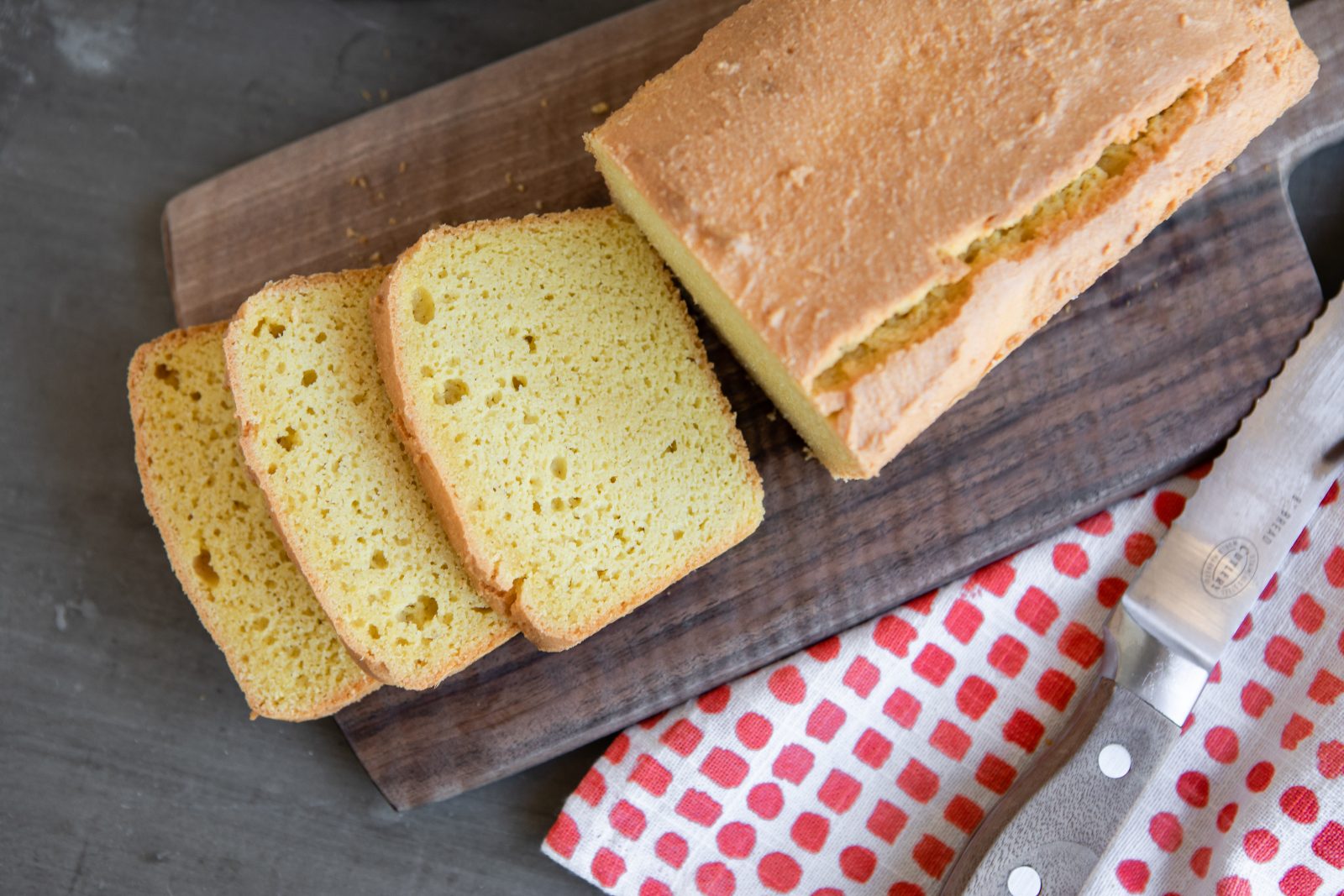 Recipe
6 large eggs (ideally from pastured hens), separated
1/4 cup organic, grass fed butter or ghee, melted
1 tablespoon SGF Organic MCT Oil, plus extra for coating the pan
1 1/2 cups almond flour
1/4 cup coconut flour
3 teaspoons baking powder (must be aluminum free)
1 pinch sea salt
1 tablespoon monk fruit sweetener
Nutrition Facts: per serving (1/20 of bread): Fat 9g, Protein 4g, Carbohydrate 4g, Fiber 2g, Net Carbohydrate 2g
Instructions
Preheat oven to 375.
Separate the egg whites from the yolks. In a food processor blend the egg yolks, half of the egg white mixture, melted butter, and MCT oil until smooth. Pulse in the almond flour, coconut flour, baking powder and salt until combined.
The mixture will be thick. Add the remaining egg whites and pulse until fully combined. Do not over-mix or bread texture will be tough. Pour mixture into an oiled 8×4 loaf pan. Bake for about 30 minutes.
Test with a fork to see if the keto diet bread is cooked through. Best if you cool on a wire rack for 5 – 10 minutes before slicing.
Product(s) used in this recipe