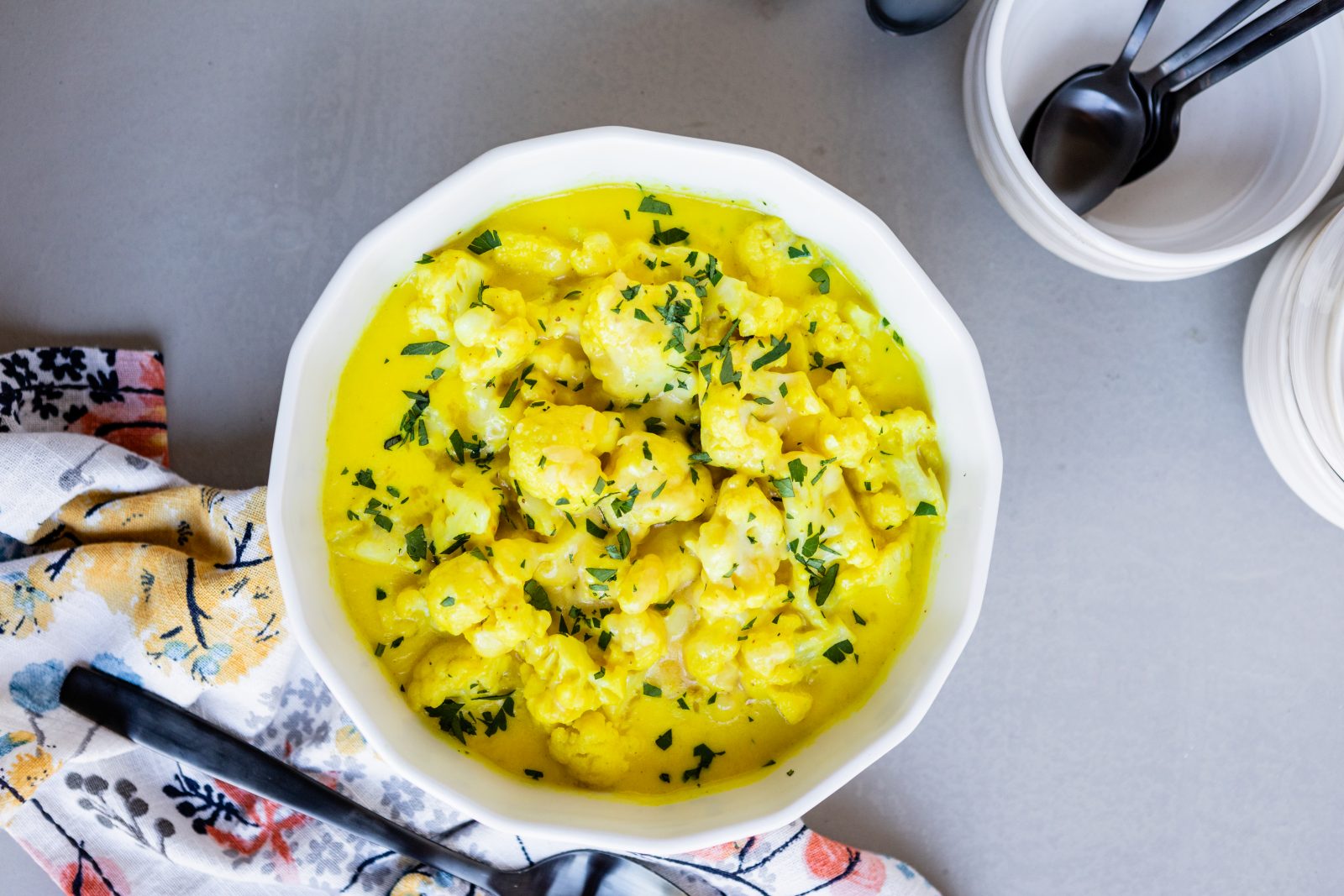 Recipe
2 pounds cauliflower florets
1/2 cup heavy cream
1/2 cup milk
2 tablespoons SGF Organic Coconut Oil, solid
10 ounces cheddar cheese, shredded, divided
3 ounces full-fat ricotta cheese
1 teaspoon dijon mustard
1 teaspoon turmeric, ground
1/8 teaspoon white pepper
salt, to taste
Nutrition Facts: (per serving): Fat 31g, Protein 16g, Carbohydrate 11g, Fiber 3g, Net Carbohydrate 8g
Instructions
If you are using frozen cauliflower, make sure the florets are thawed before continuing. In a large sauce pan, add in the milk and heavy cream until it simmers.
Add in 8 ounces of the cheddar cheese, ricotta and coconut oil. Once the cheese has melted, remove from the heat and add in the Dijon mustard, tumeric, white pepper and salt.
Add in the cauliflower and return to the heat and toss to coat. Once the cauliflower is warmed through, sprinkle the remaining 2 ounces of cheddar cheese over the top and serve hot.
Product(s) used in this recipe