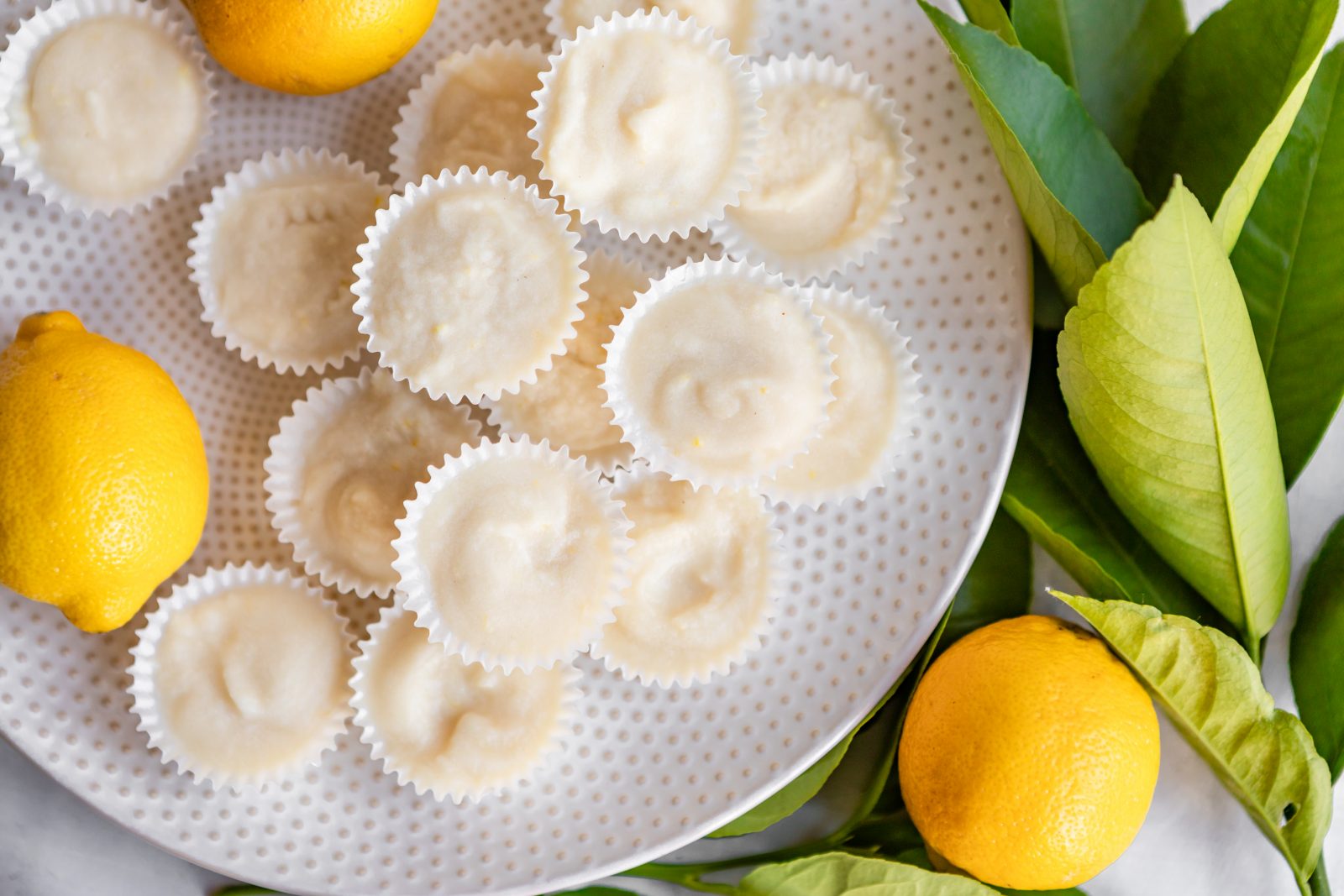 Recipe
2 lemons
1/4 cup cashew butter
1/2 cup SGF Organic Coconut Oil melted
1 cup coconut butter, softened
1 teaspoon lemon extract
1 tablespoon monk fruit sweetener (optional)
Nutrition Facts: per serving (1 Fat Bomb): Fat 10g, Protein 1g, Carbohydrate 3g, Fiber 0g, Net Carbohydrate 3g
Instructions
Line a mini cupcake tin with paper cups and set aside. Zest the lemons and then cut and juice both lemons.
In a bowl of an electric mixer or food processor, combine all ingredients and mix until uniform. Using a tablespoon, fill each muffin paper up with the mixture and refrigerate the tray for at least 60 minutes.
Since coconut oil and butter can become soft at room temperature, keep the fat bombs refrigerated or in the freezer.
Product(s) used in this recipe