Omelet with Chives, Crème Fraiche, and Salmon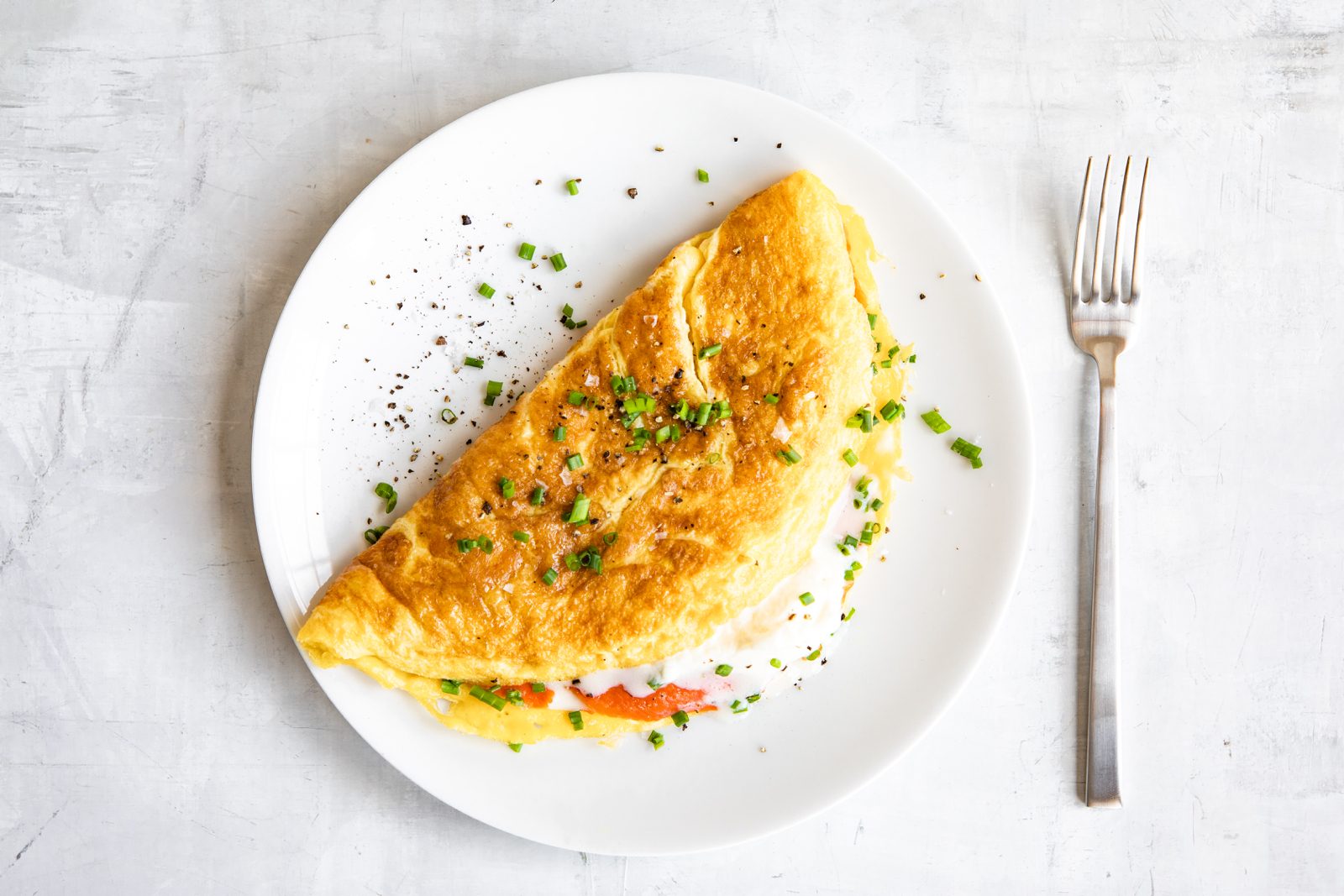 Recipe
2 eggs
2 egg whites
1 tablespoon SGF Organic Coconut Oil
2 smoked salmon
1 tablespoon chives, chopped
1 tablespoon crème fraiche
salt and pepper, to taste
Nutrition Facts: per serving (1 omelet): Fat 29g, Protein 26g, Carbohydrate 3g, Fiber 0g, Net Carbohydrate 0g
Instructions
Crack the eggs and egg whites into a bowl and whisk to combine. Heat the coconut oil in a non-stick pan over medium heat.
Once the oil is melted, tilt the pan to make sure the oil coats the entire bottom of the pan. Pour the eggs into the pan, and again, tilt the pan to make sure the eggs coat the entire bottom of the pan. Cook for about 1 minute without stirring.
Using a flexible spatula, lift one side of the cooked egg to allow some of the raw egg to flow underneath and cook. Repeat this in multiple areas so there is little to no raw egg left on the top. Cook for another minute.
Add the salmon, crème fraiche and chives to the center of the egg and using the spatula, flip half of the egg over the fillings to line up with the far side of the eggs. Allow to cook for about 30 seconds and then flip the omelet over and cook for another 30 seconds. Transfer the omelet to a plate and season with salt and pepper to taste.
Product(s) used in this recipe
Other blogs