Peanut Butter and Keto Jelly Sandwich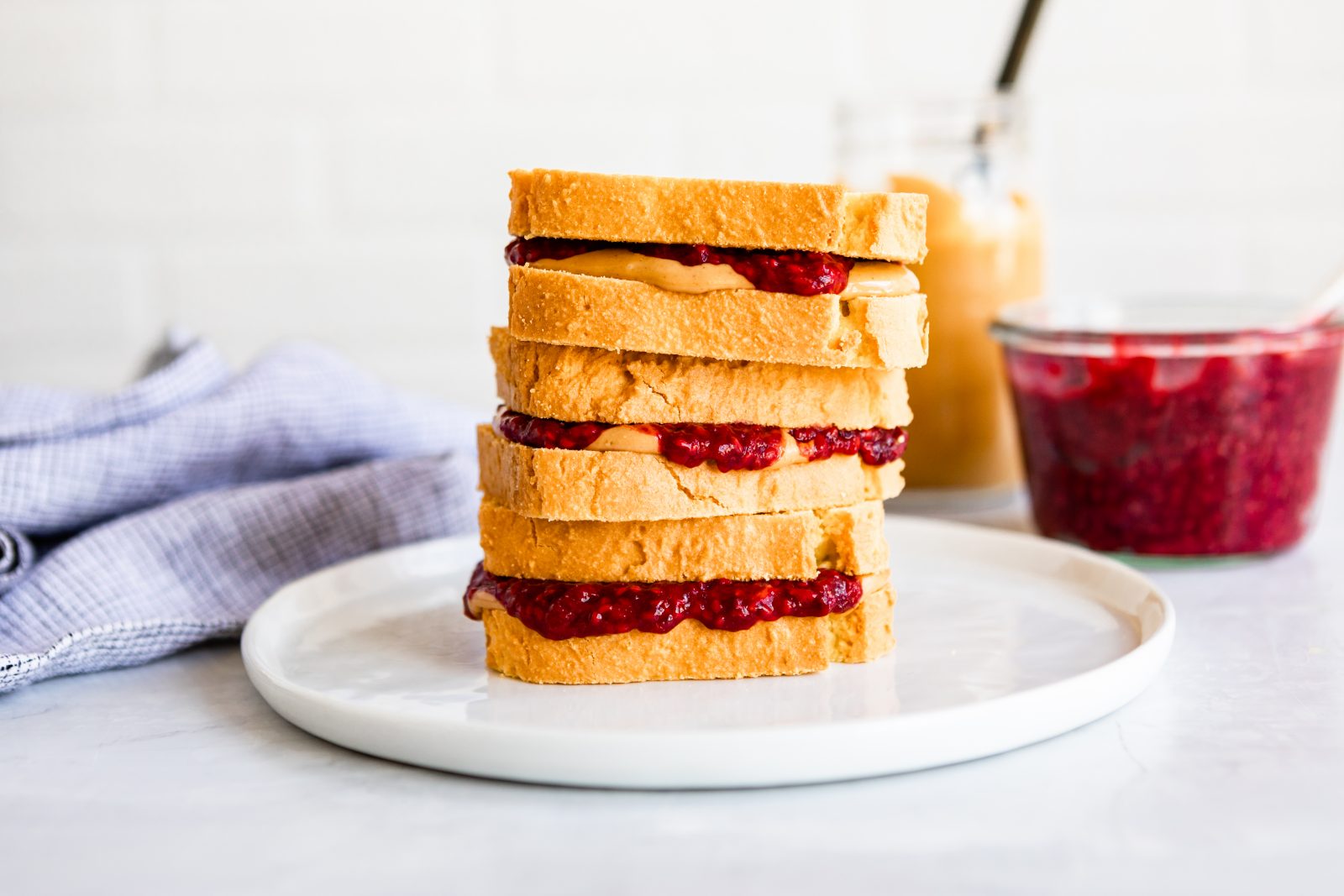 Recipe
For the jelly
3/4 teaspoon gelatin powder
2 teaspoons lemon juice
8 ounces frozen raspberries
1/2 teaspoon monk fruit sweetener
1/4 cup water
For everything else
2 slices Keto Bread
1 tablespoon peanut butter (no sugar added)
1 tablespoon keto jelly
Nutrition Facts: per serving (1 tablespoon of jelly): Fat 0g, Protein 0g, Carbohydrate 2g, Fiber 0g, Net Carbohydrate 2g

per serving (1 PB & J sandwich): Fat 27g, Protein 12g, Carbohydrate 13g, Fiber 4g, Net Carbohydrate 9g
Instructions
In a small bowl sprinkle the gelatin over the lemon juice.
In a sauce pan over medium heat, combine the raspberries, monk fruit and water. Bring to a simmer and reduce heat to low, for about 20 minutes.
Break up the gelatin and stir into the raspberries until dissolved. Let cool and transfer to the fridge. Use within a week.
Use chilled jelly to assemble into peanut butter and jelly sandwich with Keto Bread.
Product(s) used in this recipe
Other blogs