Simply GOODFATS™ Coffee Creamer
16 oz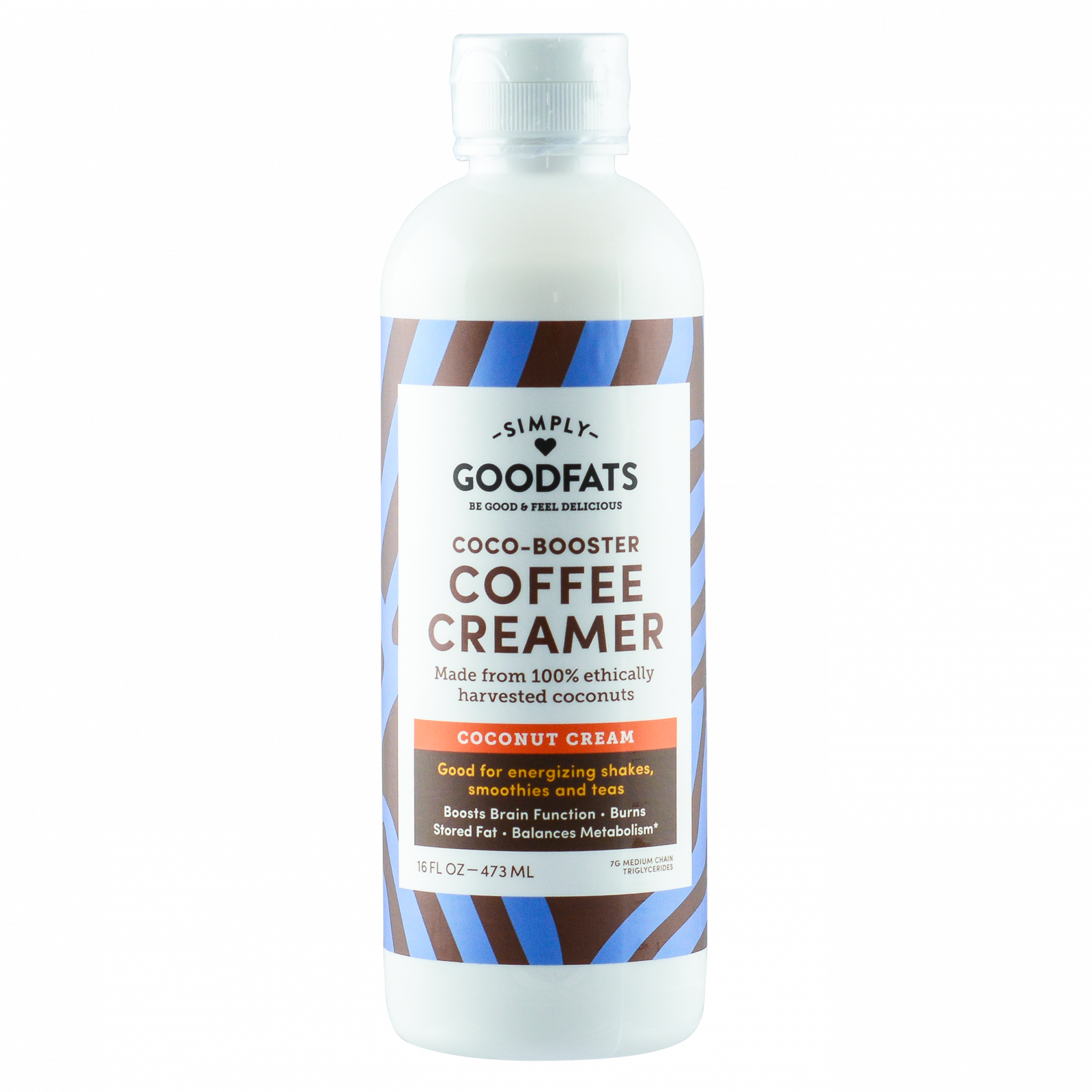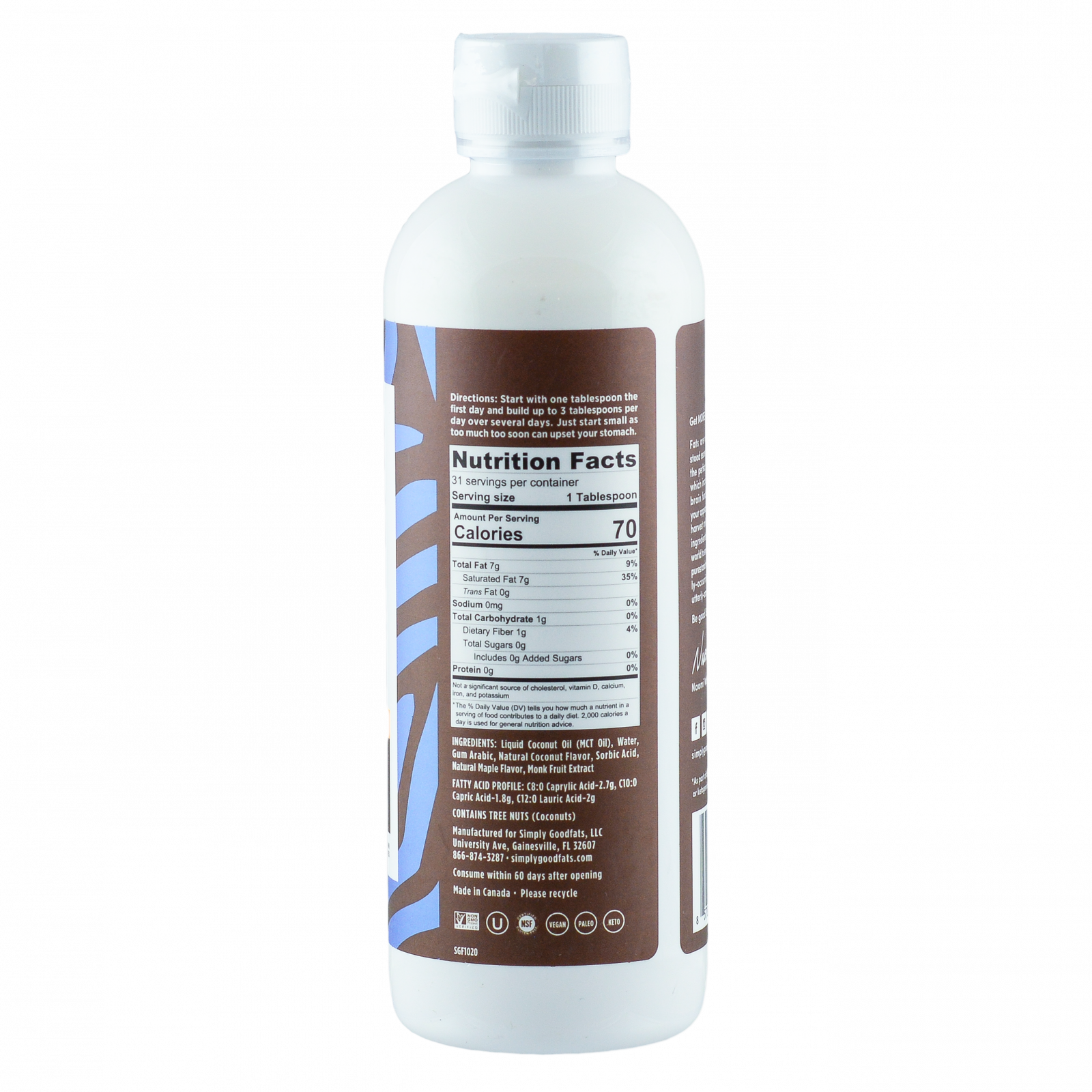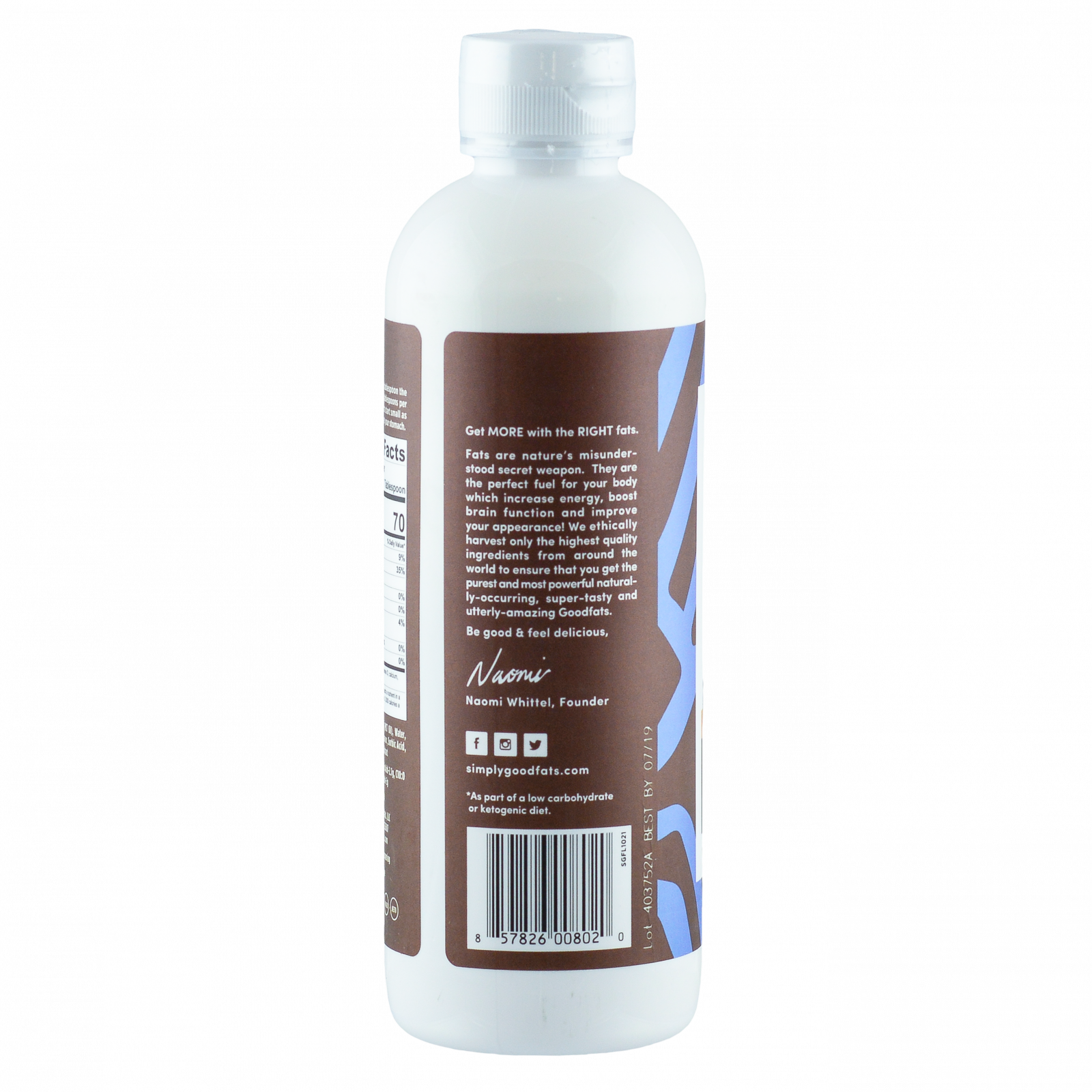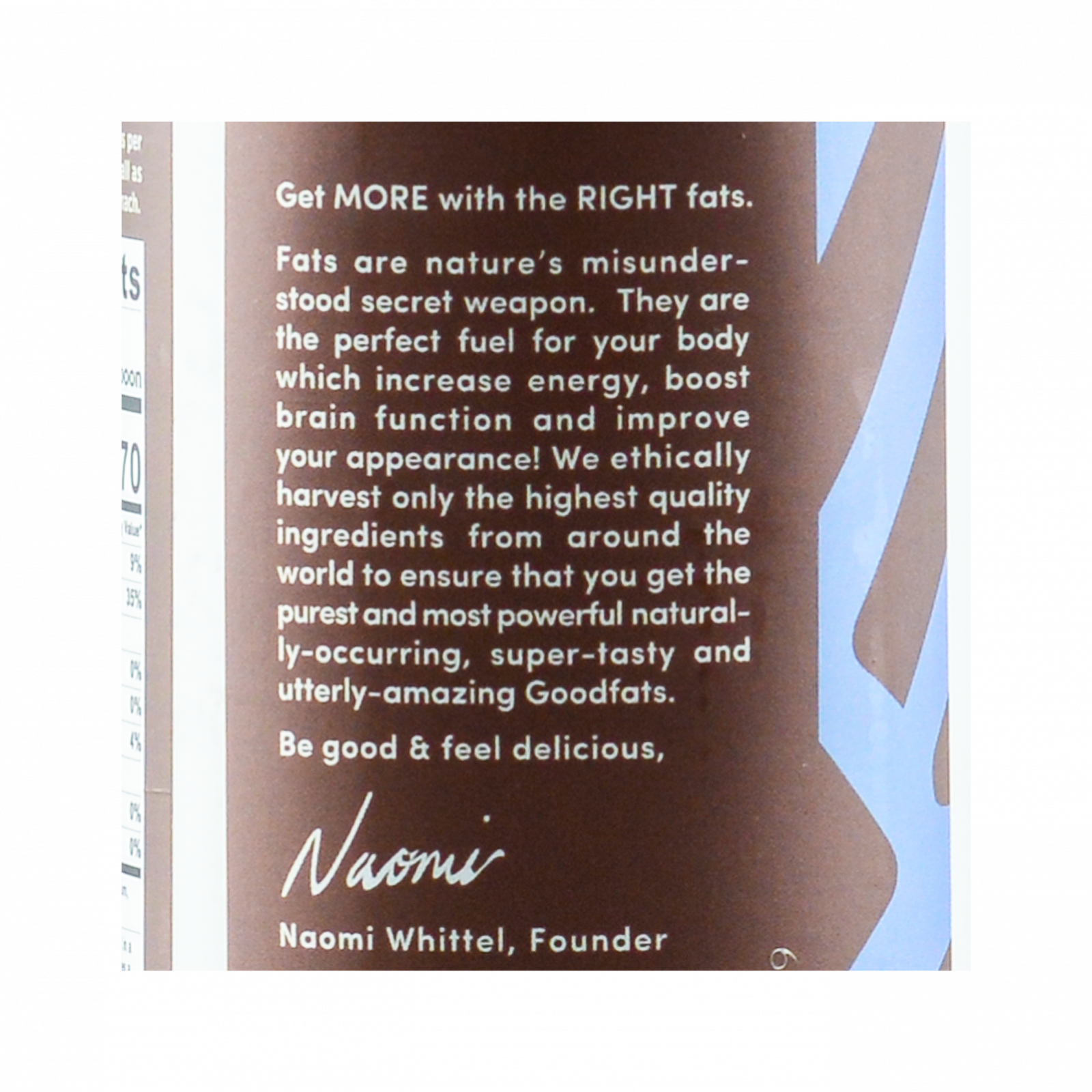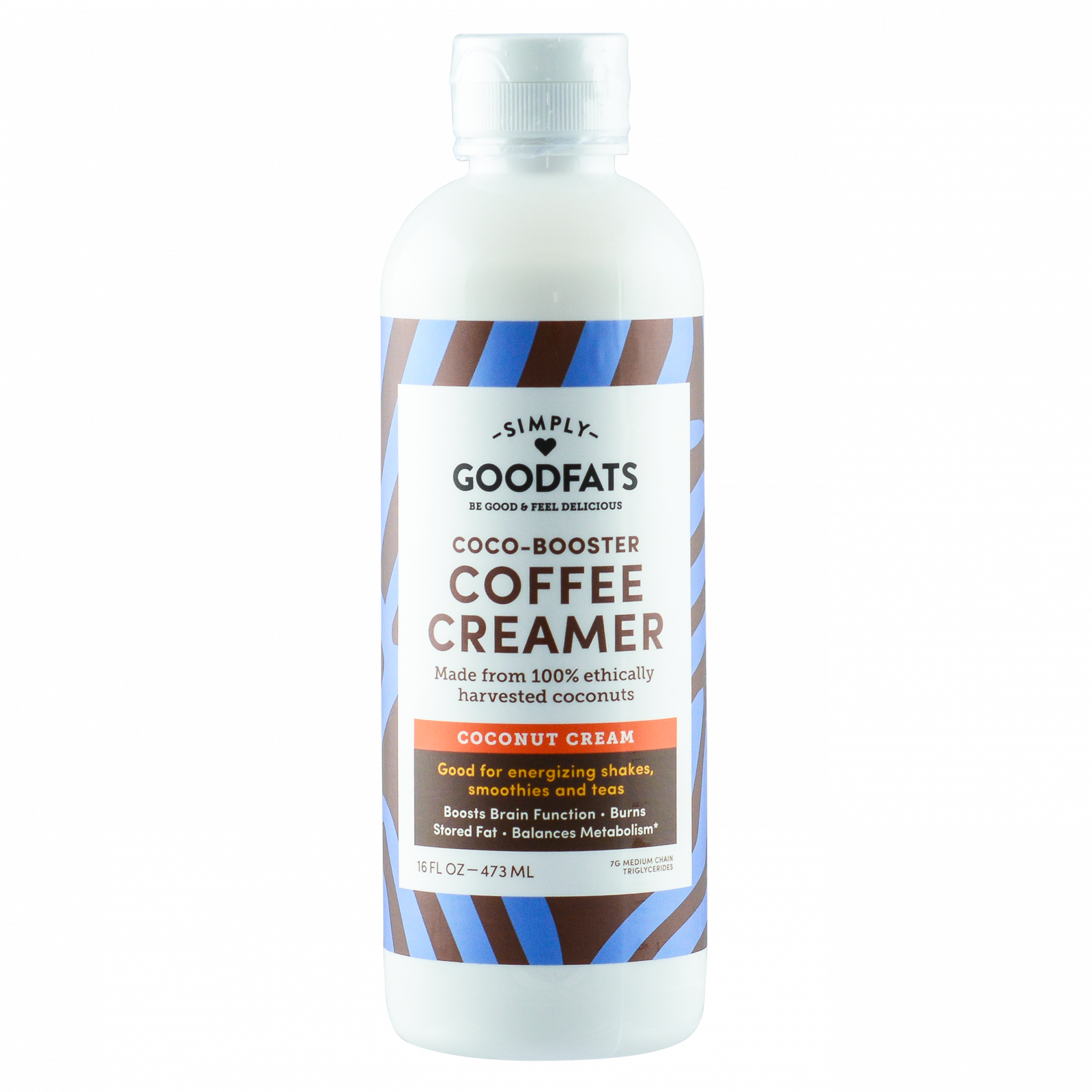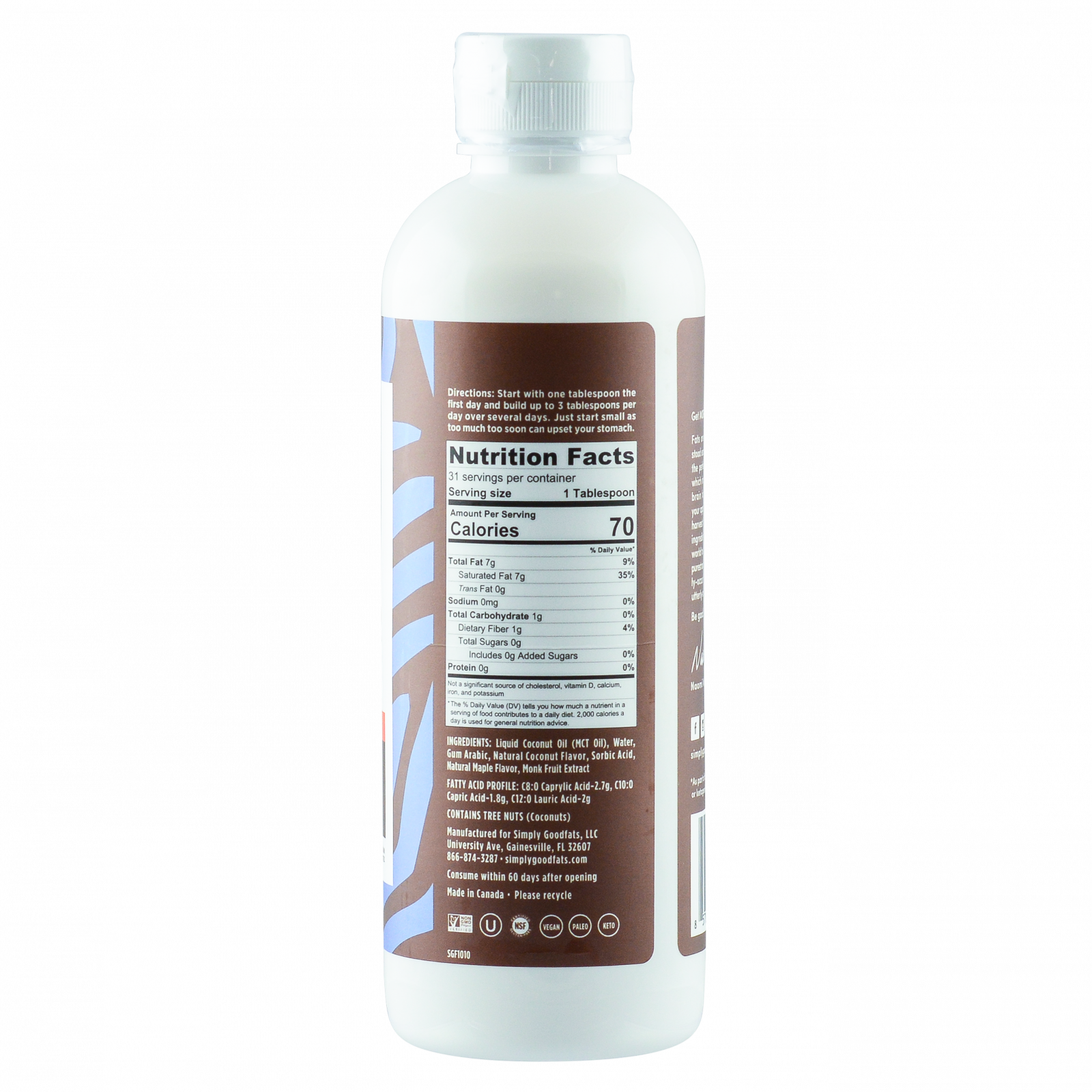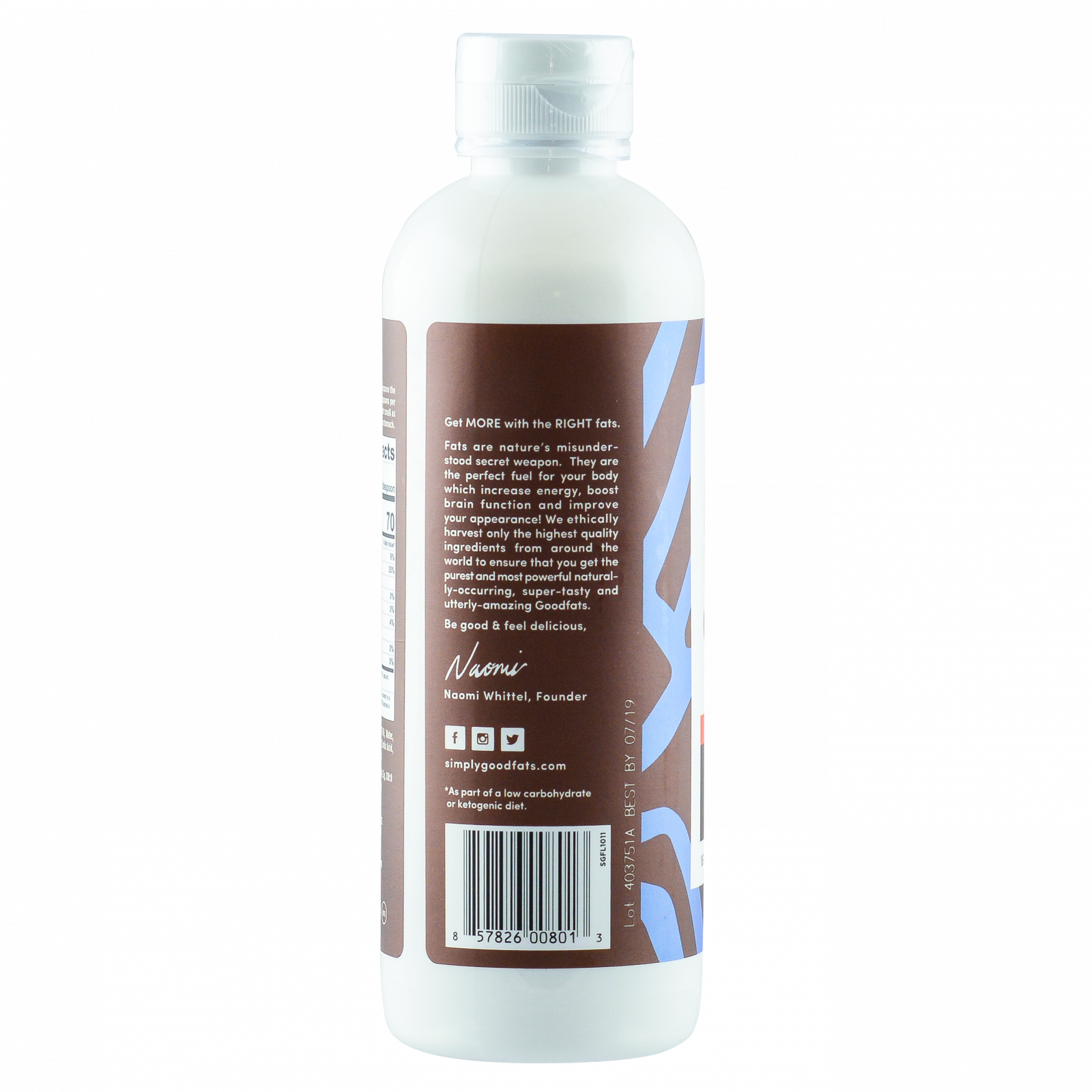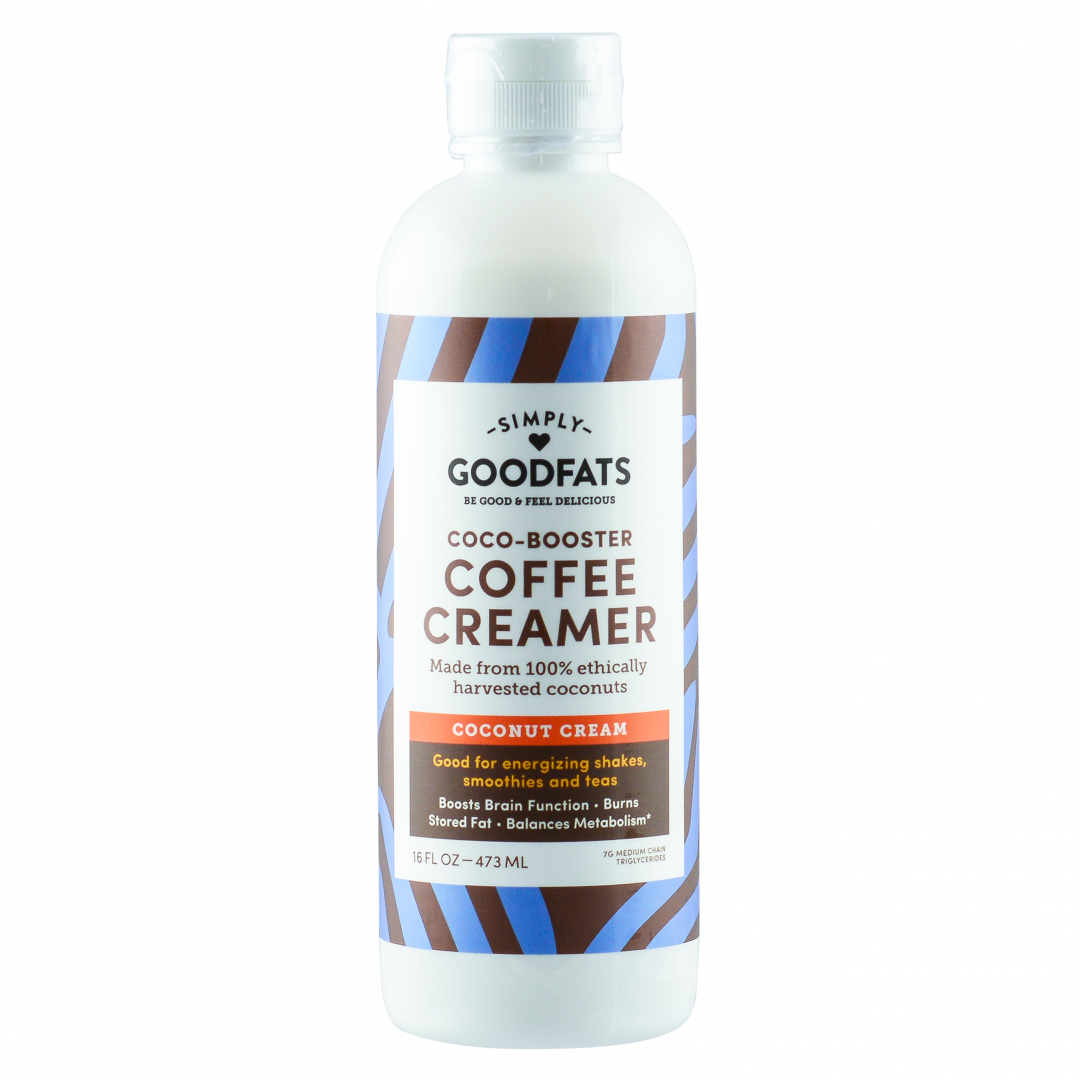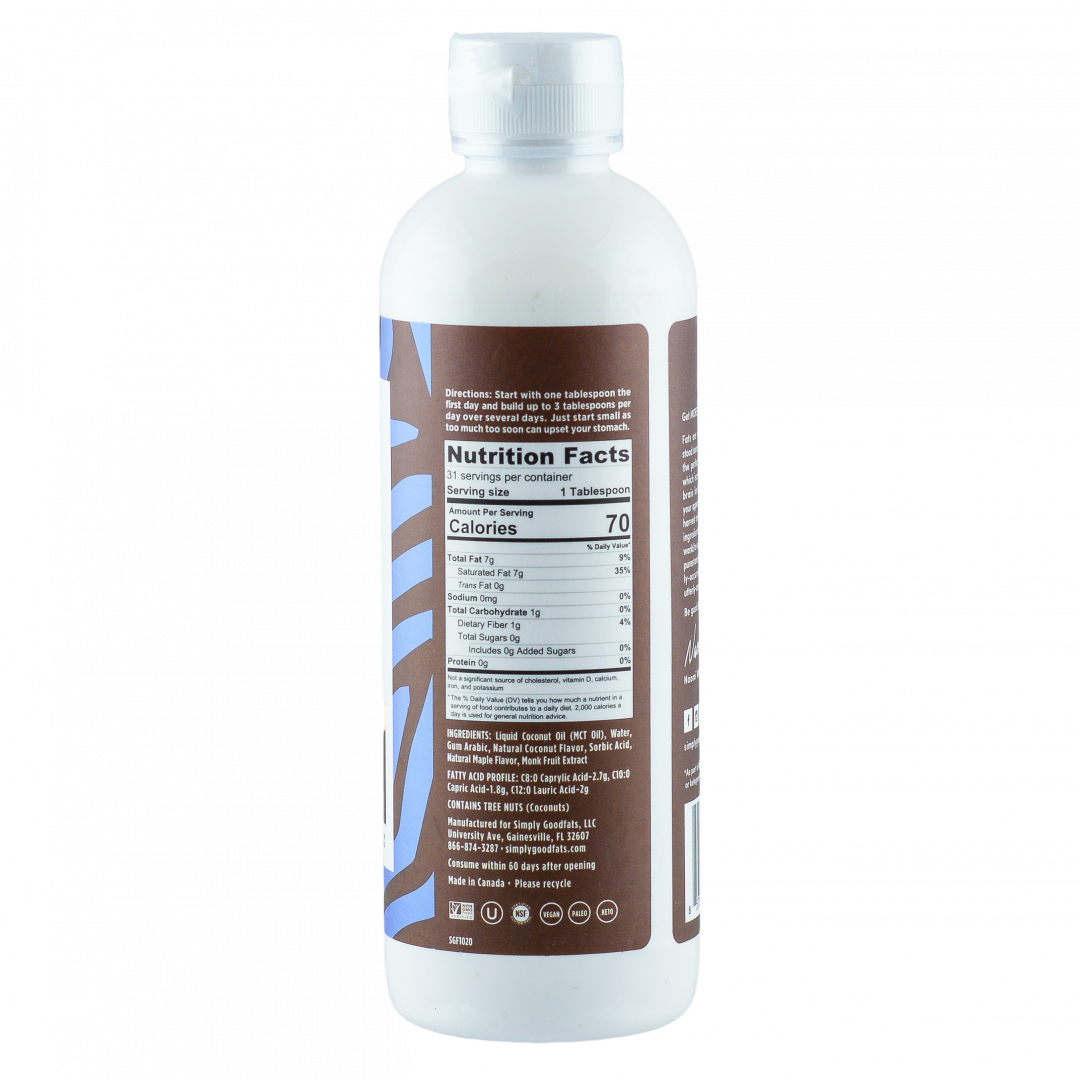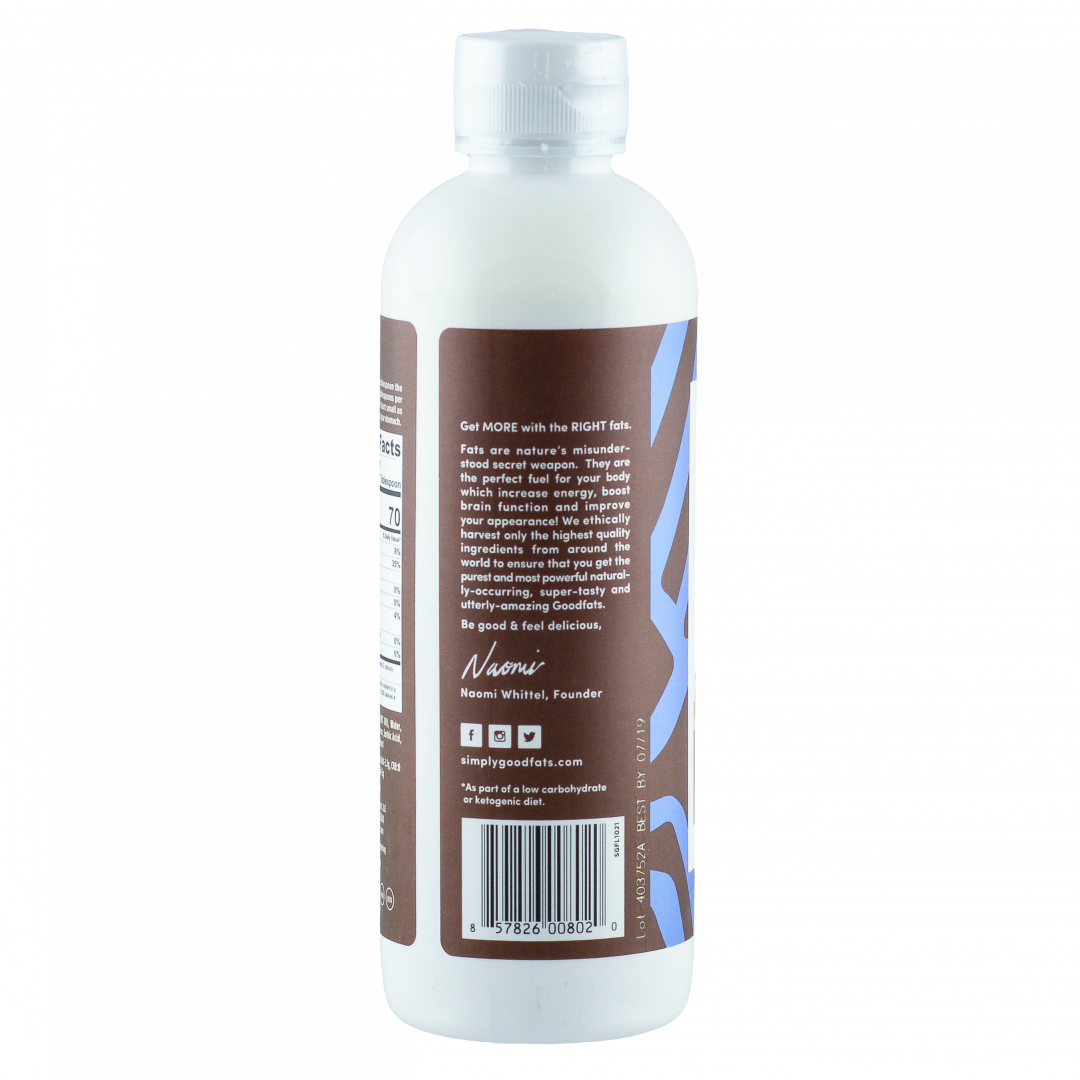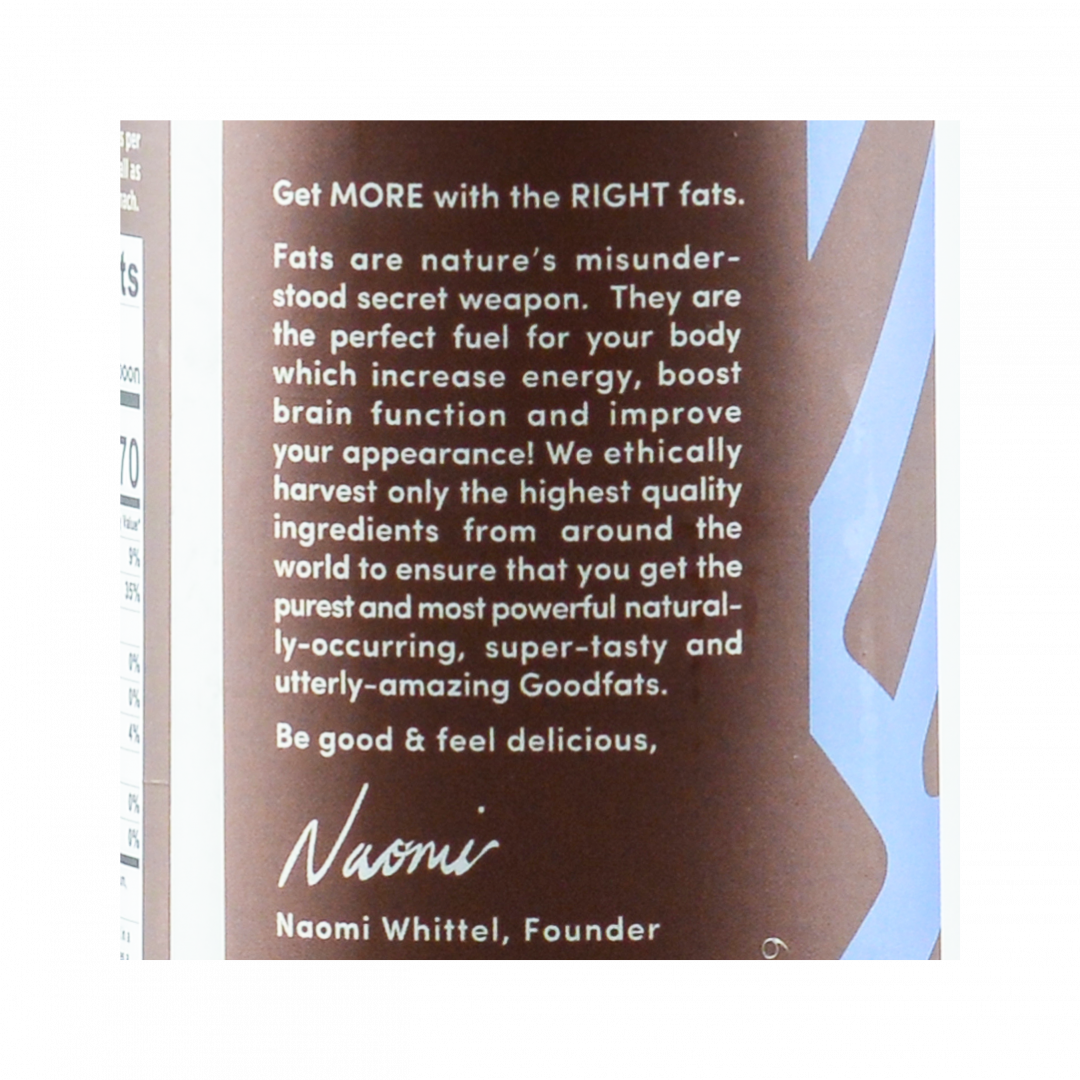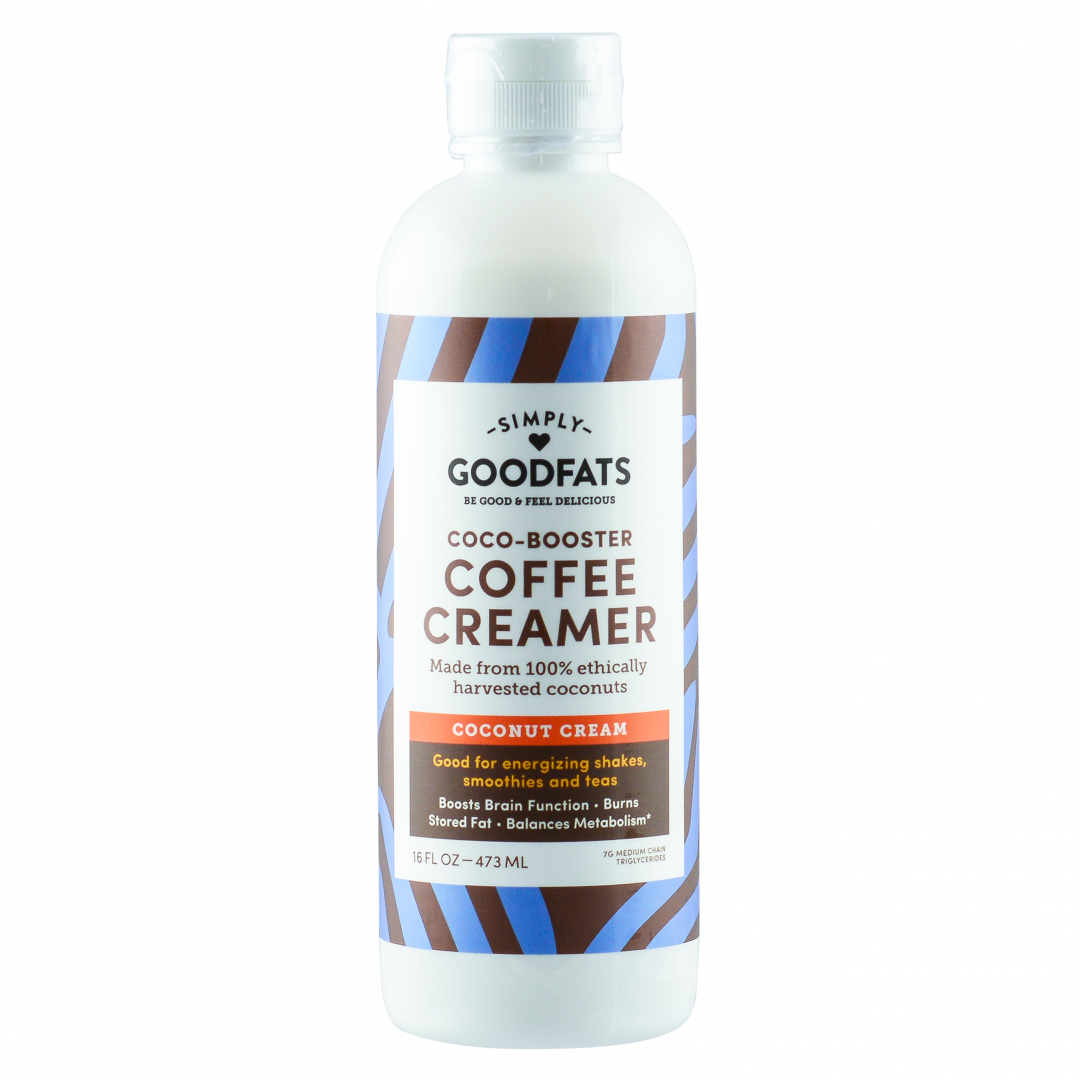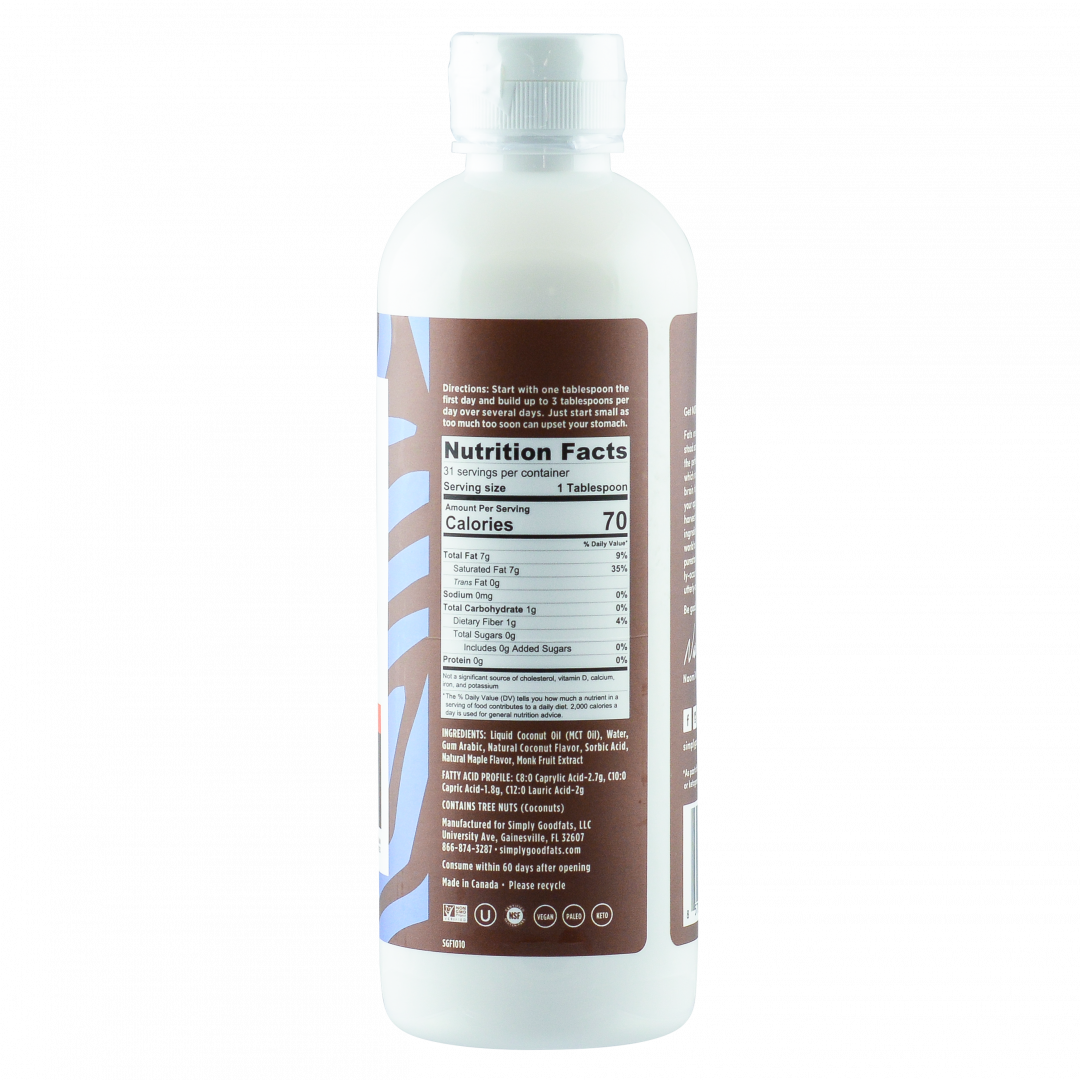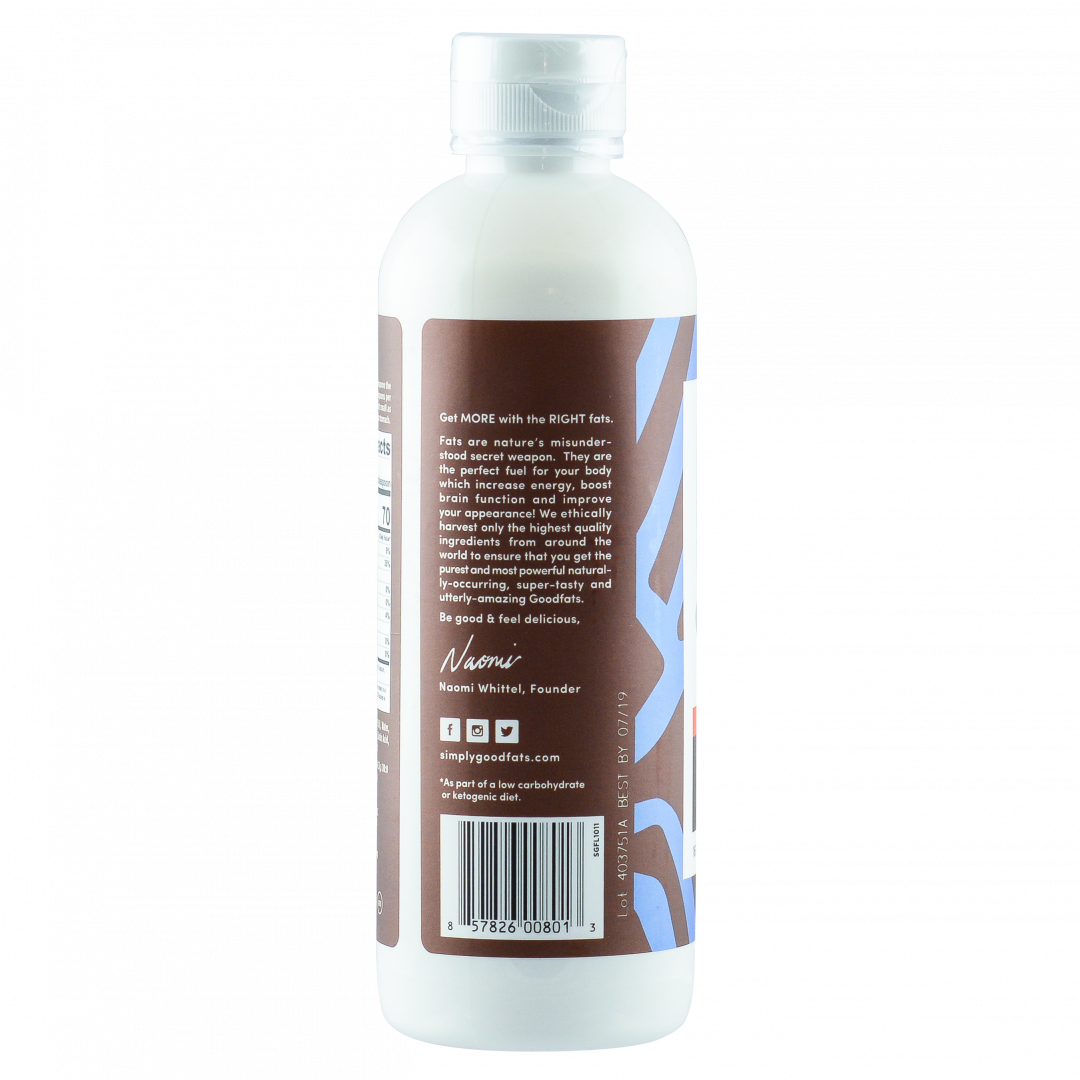 For all your favorite hot or iced beverages, our non-dairy creamer is made with MCTs (medium-chain triglycerides), your brain and body's favorite food. Get the benefits of coconut oil in your coffee with the taste and richness of a creamer derived from fresh coconuts. This decadent coconut creamer enhances your morning cup – it'll fire up brain cells, burn stored fat, spark your metabolism and calm cravings. Feel the perk of a high-energy day! Also makes smoothies, shakes and teas delicious and nutritious.

Supports brain function

Activates fat burn

Powers metabolism

Satisfies cravings

Made from fresh coconuts tested for purity

Cold-pressed to retain nutrients

Available in delicious French Vanilla or Coconut Cream
Free standard shipping on orders of $75.00 or more!*

We'll give you a full refund if you're not 100% satisfied.

Your data is safe with us. We securely encrypt every data.

Certified with McAfee to help our customers feel safe.
FEEL SHARP ALL MORNING WITHOUT A SECOND CUP
You know that fully charged feeling when you zip through your morning without a coffee refill or caffeine crash? That's a Simply GOODFATS morning, compliments of this great-tasting coconut Coffee Creamer.
Turn your beloved cup of java into a vessel of energy that boosts your mental game and curbs midmorning hunger. It's better than a coconut oil creamer. Medium-chain fats (C8, C10 and C12) from organic coconuts power you—feeding cells and elevating mood—and MCT oil in coffee provides a fuel source for your body to burn.
Sweetened with monk fruit, our delicious keto Coffee Creamer will brighten a light, sunny roast and enhance a bold, complex flavor. Add to smoothies, pudding and yogurt when you need a sweet splash of power.
BEST SOURCE, BEST TASTE
You don't get flavor, purity and nutrition like this by taking shortcuts. Soil, picking, processing, safety—we've got you covered at every step to deliver a product that's as delicious as it makes you feel.
Exclusive Coconuts
We have exclusive rights to the sweetest coconuts from a small community of growers. Unadulterated soil and perfect climate account for richness you can taste. We retain full flavor, potency and nutrition by cold-pressing our oil from the nutritious fruit.

Spark of Life
The 'Spark of Life' is our proprietary method of purification worthy of its name. We don't use harsh chemicals or extreme temperatures to process our oil. Instead, natural enzymes gently separate our MCTs from the coconut oil, and deliver purity and potency that's greater than ultra-processed, refined MCT oils.

Purity Tested
To ensure the medium-chain fats in our coffee creamer are clean and pure, we use an 8-step testing process that delivers MCT oil free from mold, mycotoxins, heavy metals and PHAs. You'll only find this standard of excellence here.

Guaranteed
Enjoy the benefits of healthy good fats. Taste our commitment to purity, quality and freshness in every delicious drop of Simply GOODFATS coconut Coffee Creamer. Try it. Love it. Guaranteed.
Nutrition Info
Servings size: 1 tablespoon
Servings per container: 31
| Amount per serving | | %DV* |
| --- | --- | --- |
| Calories | 70 | - |
| Total Fat | 7g | 9% |
| Saturated Fat | 7g | 35% |
| Trans Fat | 0g | - |
| Sodium | 0mg | 0% |
| Total Carbohydrate | 1g | 0% |
| Dietary Fiber | 1g | 4% |
| Total Sugars | 0g | - |
| Includes 0g Added Sugars | - | 0% |
| Protein | 0g | 0% |
Not a significant source of cholesterol, vitamin D, calcium, iron, and potassium.
* The % Daily Value (DV) tells you how much a nutrient in a serving of food contributes to a daily diet. 2,000 calories a day is used for general nutrition advice.
Start with one tablespoon the first day and build up to 3 tablespoons per day over several days. Use within 60 days after opening. Store in a cool, dry place. No refrigeration necessary.
Liquid coconut oil (MCT oil), water, gum arabic, natural coconut flavor, sorbic acid, natural maple flavor, monk fruit extract
Contains tree nuts (Coconuts)





recipes using this Simply GOODFATS™ product
Avocado "Nice Cream"

You'll scream for the cool, delicious taste and creamy texture of this easy to make "nice cream", made with ripe avocados. With 18 grams of good for you fats, 6 grams of fiber and only 1 net carb, you can indulge every day without guilt.

View Recipe

Keto "Karamel"

A sweet sauce for drizzling over keto crème brulee, avocado "nice cream" or in your latte smoothie. The unmistakably buttery taste of caramel will make you feel like a kid in a candy store. Our vanilla coffee creamer takes it to the next level.

View Recipe

Keto Karamel Latte Smoothie

Instead of coffee with dessert, combine them in a blender and whip until smooth. This deliciously sweet latte delivers collagen to support skin radiance and joint health and medium-chain fats for brain fuel.

View Recipe
Our coconuts are different from the "other" ones.
Learn more about the story of our coconuts.
Our Good Way
"SO good!"

"I had read about the benefits of MCT oils and saw this product on social media. My first impression was that it made my coffee taste so good! I'm usually a black coffee drinker, but this product made it just a tad bit creamy with a light coconut flavor."

Coral Springs, FL
Rating & Reviews
Post a Review