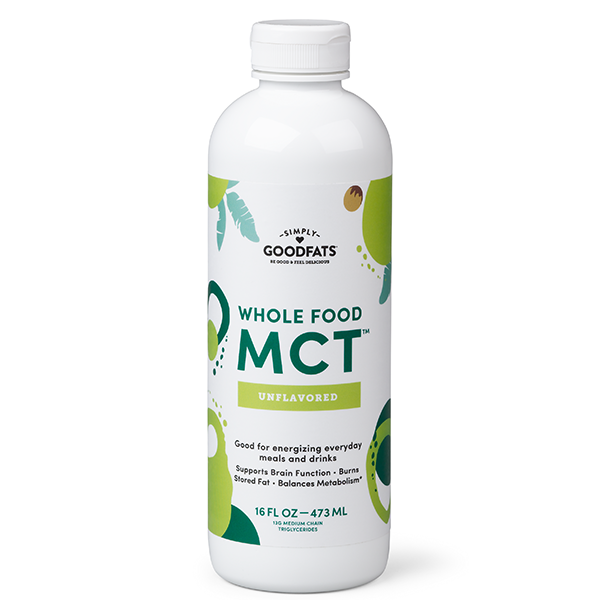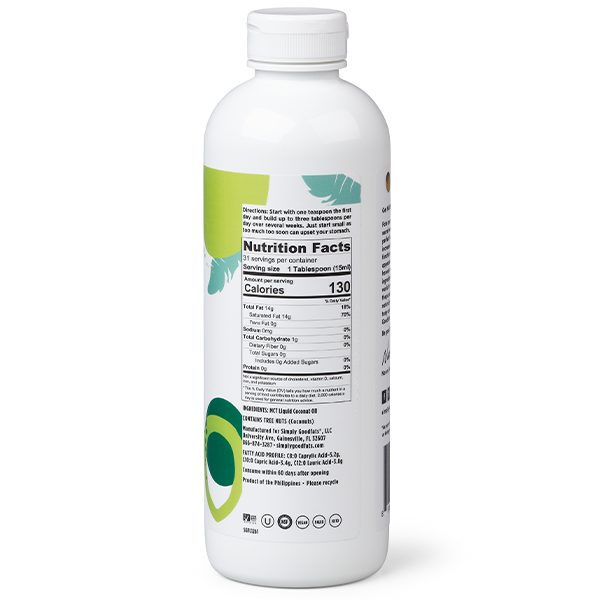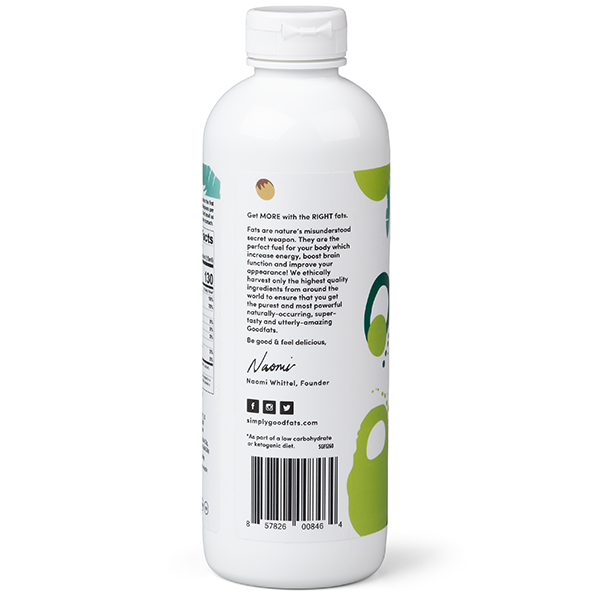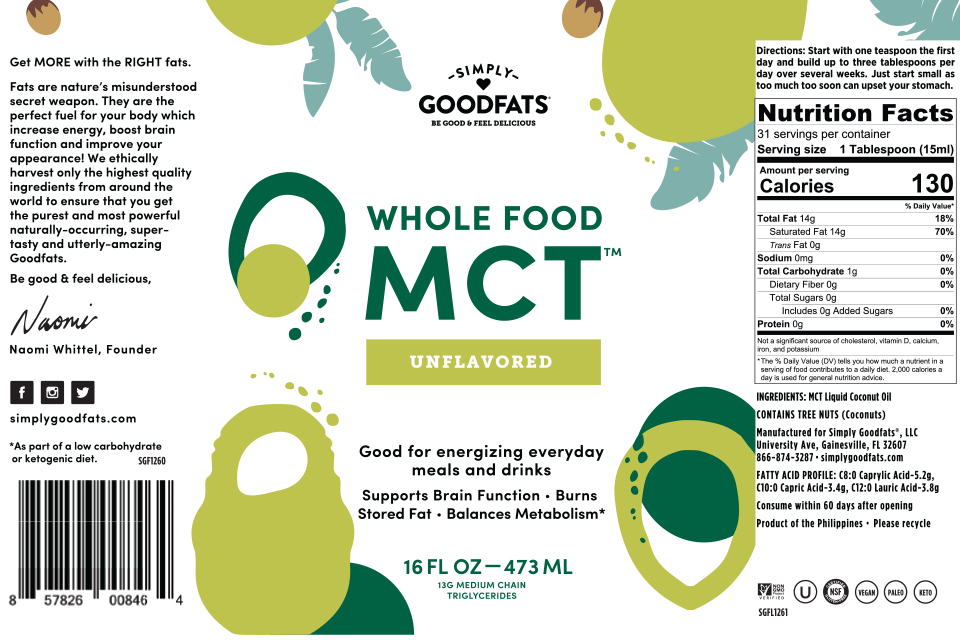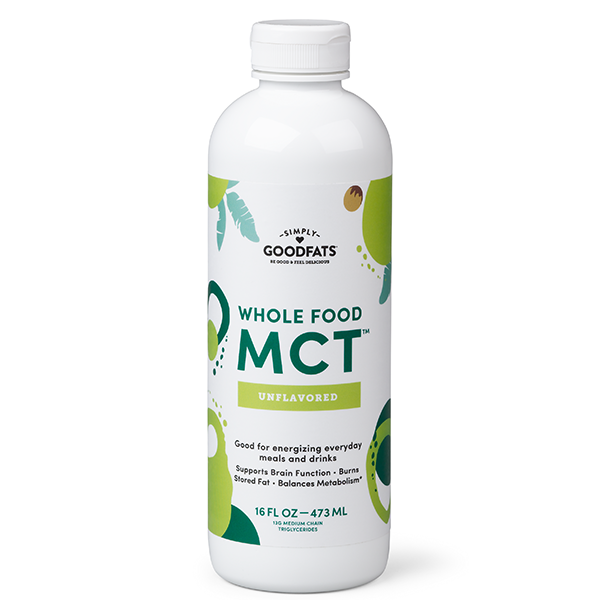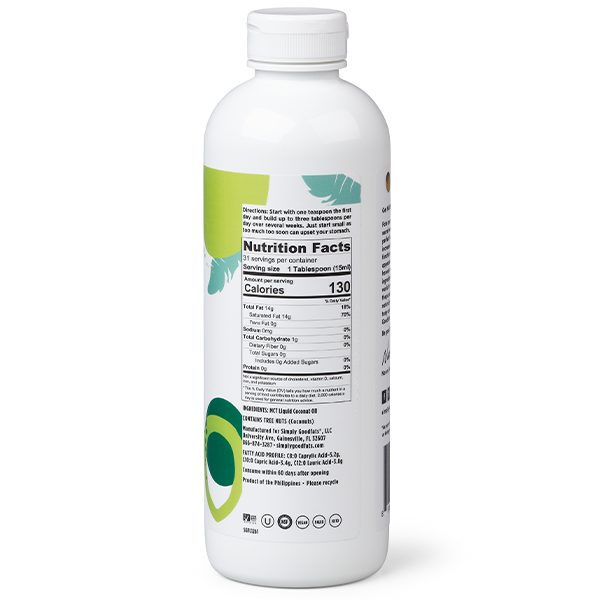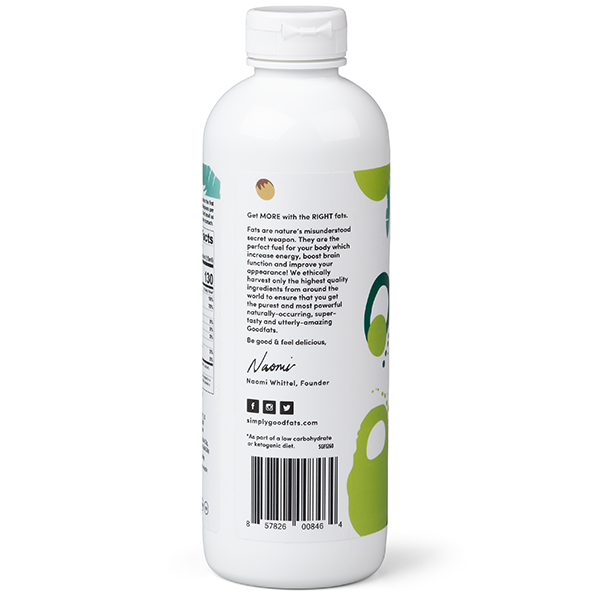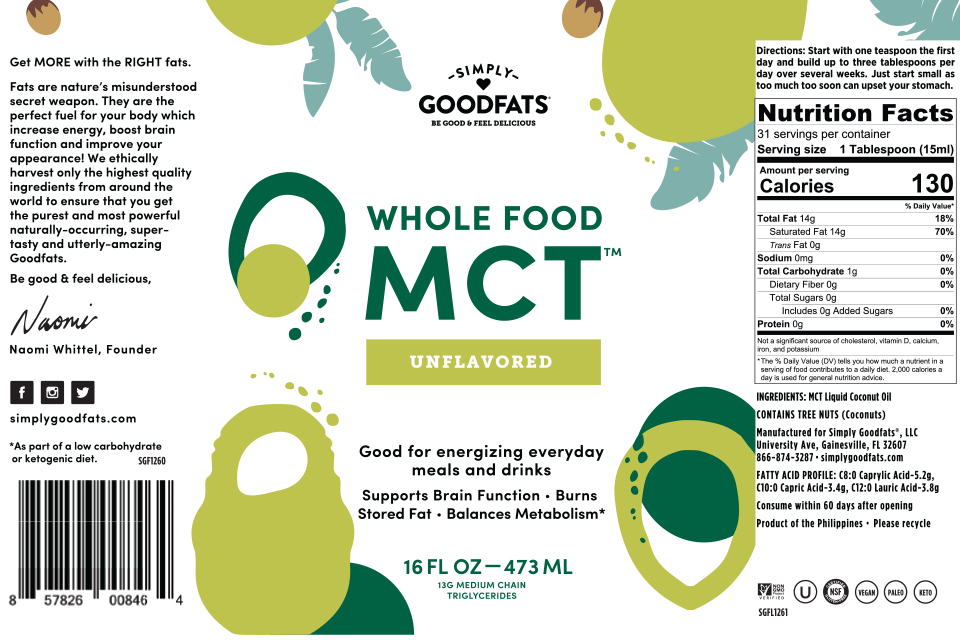 $28.99
Simply GOODFATS® Whole Food MCT (medium-chain triglycerides) Oil provides these nourishing fats in the same ratio found naturally in the coconut. It delivers the right combination of fat to provide quick energy to lift brain fog, burn stored fat, fire-up metabolism and satisfy cravings. Made from the freshest coconuts and processed close to the source to preserve freshness and nutrition, Whole Food MCT is an easy addition to your daily routine. Pour, blend or drizzle on anything — it's all good.
Enhances mental focus
Boosts fat burn and metabolism
Made from the freshest coconuts tested for purity
Fats in the natural ratio found in coconuts
Enzymatic, solvent-free processing
Free standard shipping on orders of $75.00 or more!*

We'll give you a full refund if you're not 100% satisfied.

Your data is safe with us. We securely encrypt every data.

Certified with McAfee to help our customers feel safe.
recipes using this Simply GOODFATS™ product
Creamy Coconut Fish Stew

Rich and delicious with cayenne, paprika and vinegar for flavor enhancement that gives this hearty soup a kick.  Add in coconut for creamy consistency and extra MCTs to make this traditional chowder even more satisfying.

View Recipe

Keto Deviled Eggs Recipe

Amp up your picnic favorite with MCTs. The good fats found in egg yolks are further enhanced by adding MCT Oil.  The combination of fat-soluble nutrients and saturated fat boosts immunity and good HDL cholesterol and will give you added energy!

View Recipe
Rating & Reviews
Post a Review