Rosemary Garlic Seed Crackers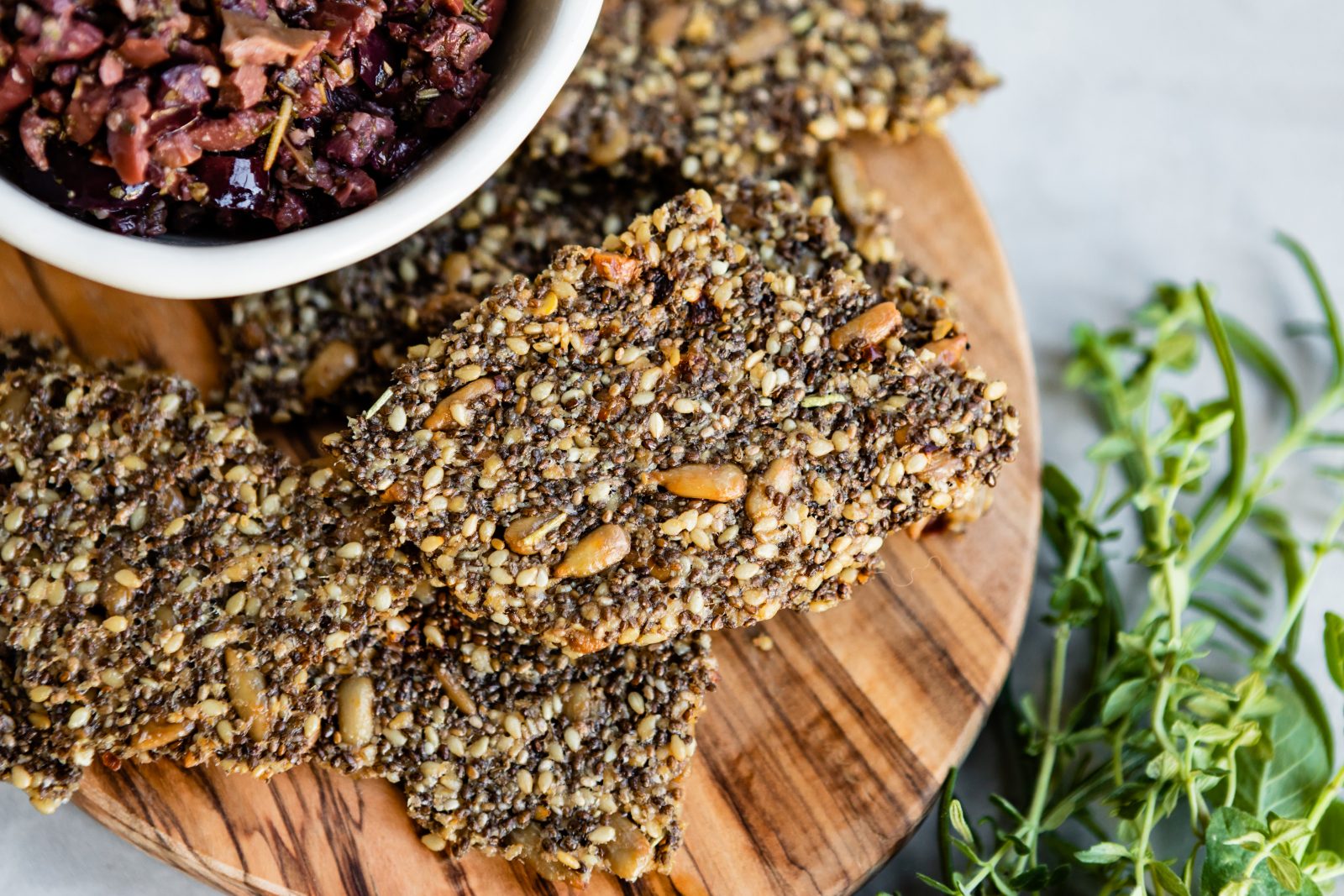 Recipe
1/3 cup almond flour
1/3 cup chia seeds
1/3 cup sunflower seeds
1/3 cup sesame seeds
1/4 teaspoon garlic powder
1/4 teaspoon crushed red pepper
1/4 teaspoon dried rosemary
1 tablespoon ground flax seeds
1 teaspoon salt
1/4 cup SGF Organic Coconut Oil, melted
1 cup water, boiling
Nutrition Facts: per serving (1 cracker): Fat 12g, Protein 3g, Carbohydrate 4g, Fiber 2g, Net Carbohydrate 2g
Instructions
Preheat the oven to 300F and line a baking sheet with parchment paper. In a bowl, combine all of the dry ingredients.
Add coconut oil and boiling water and mix together with a spatula.
Once evenly combined, transfer the seed mixture to the prepared baking sheet.
Spread the mixture evenly and then bake for about 40-50 minutes.
Check it periodically to ensure that the seeds are not burning.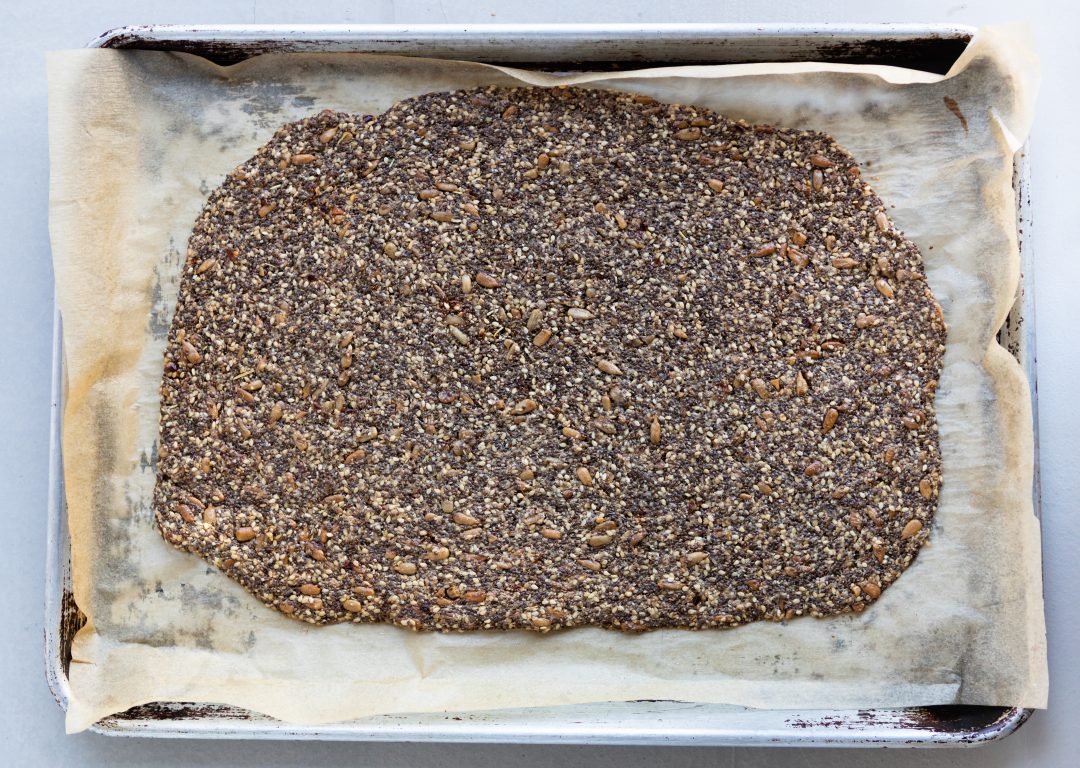 After the baking time, turn the oven off and leave the baking sheet in the oven, this will allow the cracker to further dehydrate.
Once cool, remove from the oven and break into pieces.
Dip into your favorite dip, or spread some good quality grass fed butter or ghee on top and enjoy!
Product(s) used in this recipe