Tropical Sorbet (Low Carb)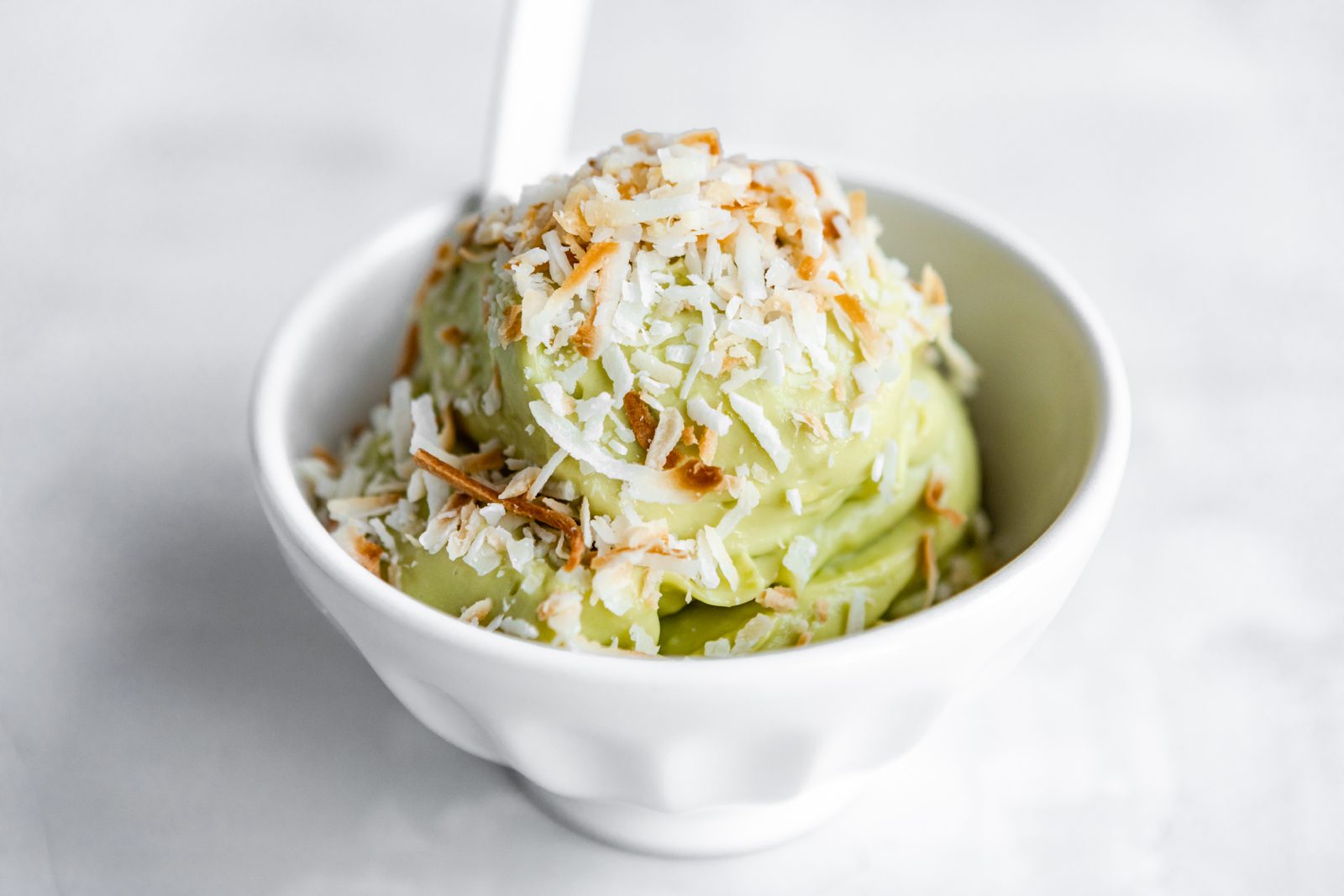 Recipe
1 avocado
1 tablespoon lime juice
6 ounces full fat coconut milk
1 - 2 teaspoons monk fruit sweetener
2 tablespoons SGF Coconut Creamer
2 tablespoons unsweetened coconut shreds, toasted
zest of one lime
Nutrition Facts: per serving (½ Sorbet): Fat 40g, Protein 3g, Carbohydrate 11g, Fiber 5g, Net Carbohydrate 6g
Instructions
Place the avocado, lime juice and zest, coconut milk, and monk fruit in a high-speed blender.
Once it has become smooth and creamy add the creamer and continue to blend until completely combined.
To serve, top with the shredded toasted coconut. Enjoy immediately or store in an airtight container in the freezer for up to 1 week.
Product(s) used in this recipe