Ultra Fudge Brownies with Walnuts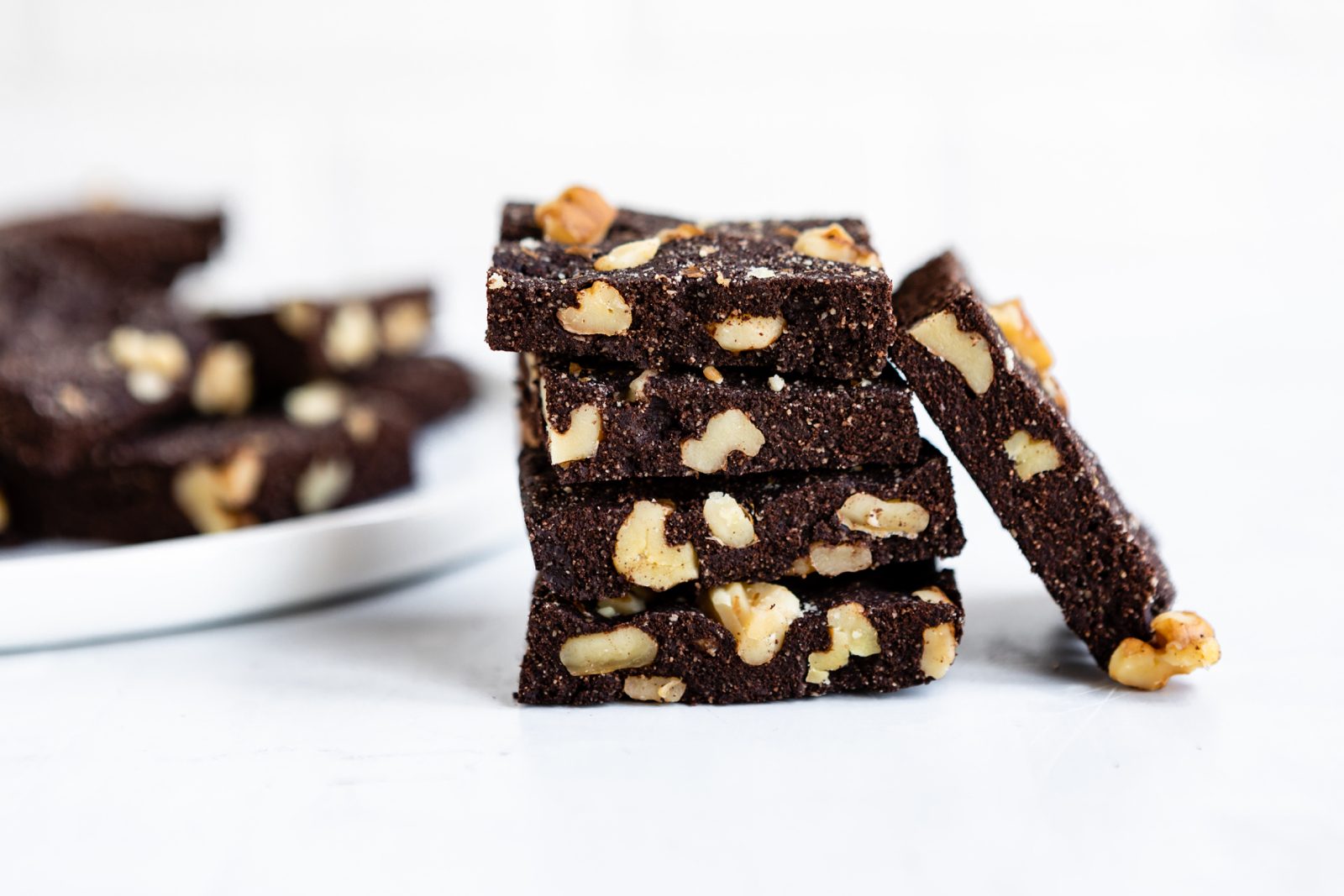 Recipe
1/2 cup SGF Organic MCT Oil
2 teaspoons monk fruit
3/4 cup cocoa powder
1/4 teaspoon salt
2 eggs, at room temperature
1/2 cup almond flour
2 tablespoons coconut flour
1/2 cup walnuts, coarsely chopped
Nutrition Facts: per serving (1 brownie): Fat 12g, Protein 3g, Carbohydrate 5g, Fiber 3g, Net Carbohydrate 2g
Instructions
Preheat oven to 350F. Position rack in lower third of your oven. Line a 8×8 baking pan with parchment paper and set aside.
In a medium bowl, add oil, monk fruit, cocoa powder and salt, stir to combine. Add one egg at a time, mixing each one until completely incorporated. Add flours, stirring until thoroughly combined. Fold in walnuts.
Bake for about 20 minutes, or until the center is set and a knife inserted into the center comes out slightly moist. Cooking time will vary, check at 15 minutes, can take up to 25 minutes. Remove from oven and allow to cool before lifting the brownies using the edges of the parchment paper.
Place brownies in freezer for 10 minutes and then cut into 16 equal squares.
Product(s) used in this recipe
Other blogs