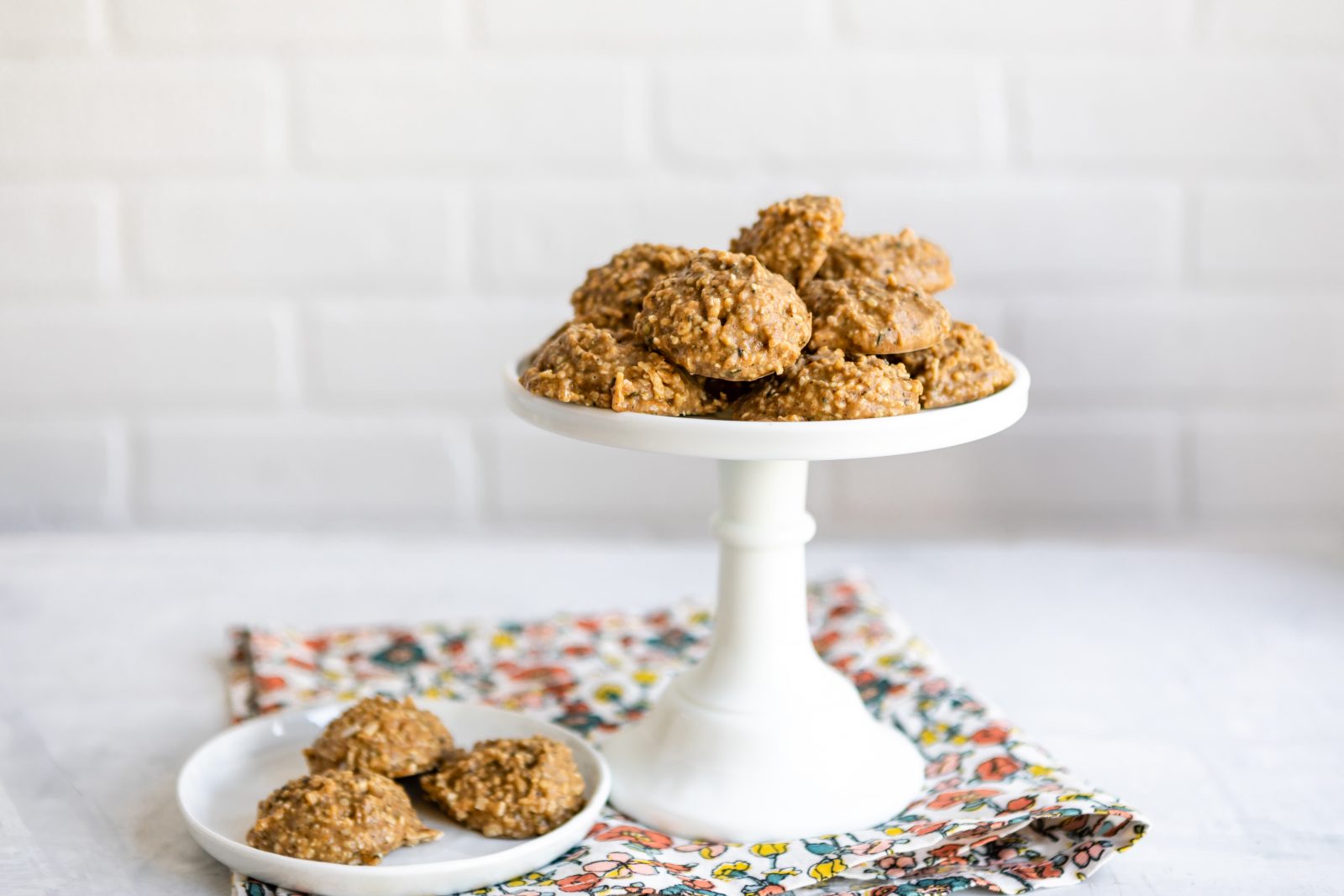 Recipe
1/2 cup almond butter
1/2 cup sunflower butter
1 teaspoon vanilla extract
2 tablespoons SGF Organic Coconut Oil, melted
1 tablespoon salted grass fed butter, melted
1/2 cup shredded unsweetened coconut
1 teaspoon ceylon cinnamon
1/2 cup hemp seeds
2 tablespoons ground flax seeds
1 tablespoon ground chia seeds
Nutrition Facts: per serving (1 macaron): Fat 17g, Protein 6g, Carbohydrate 5g, Fiber 3g, Net Carbohydrate 2g
Instructions
Place the nut butters into a medium sized bowl.
Stir in the vanilla extract, melted coconut oil and butter.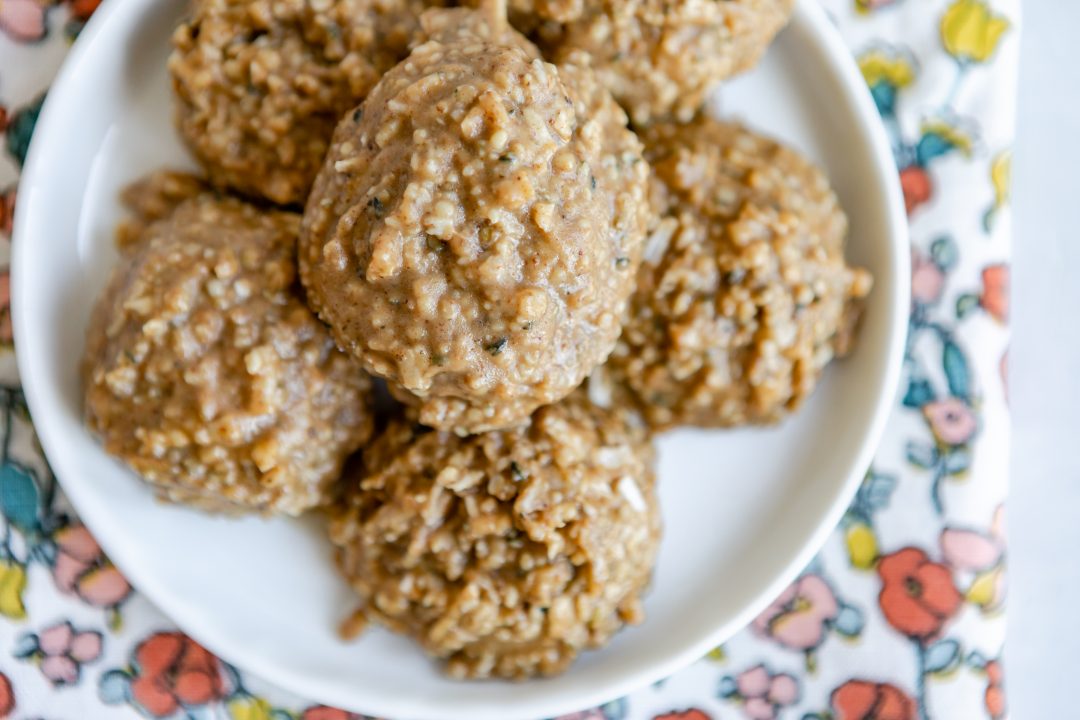 Once combined, add the dry ingredients to the nut butter mixture and mix until uniform.
Using a tablespoon, spoon the mixture onto a baking sheet lined with parchment paper.
Freeze for 10-15 minutes to set. Store in an airtight container in the refrigerator.
Product(s) used in this recipe