Zucchini Noodles and Meatballs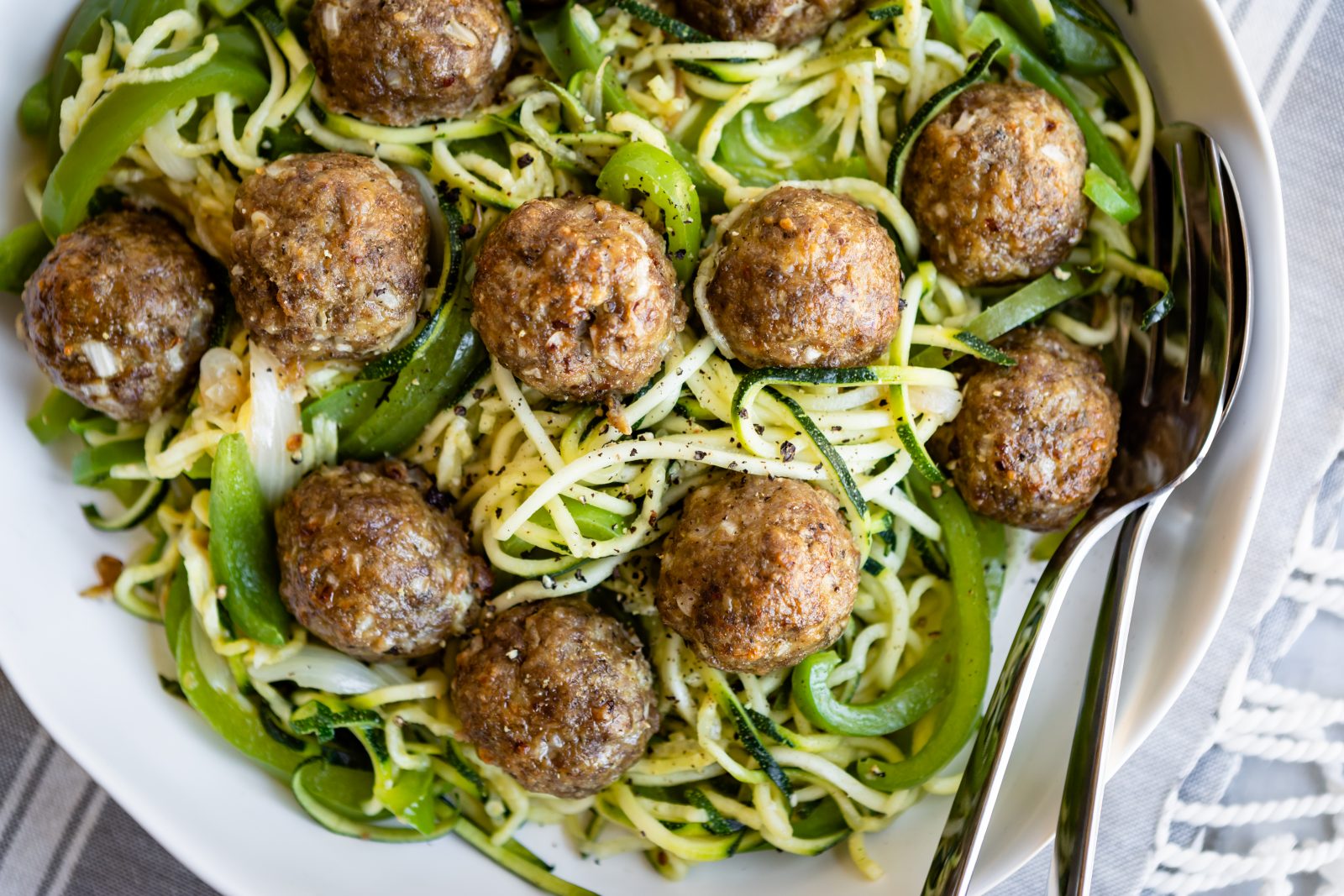 Recipe
For the meatballs
1 pound ground beef
1/2 white onion
2 cloves garlic, minced
1 egg
1 tablespoon SGF Organic MCT Oil
1/2 teaspoon sea salt
1/4 teaspoon dried oregano
1/2 teaspoon crushed red pepper flakes
1/4 cup parmesan cheese, grated
1/4 cup coconut flour
For everything else
1 onion
2 bell peppers
2 tablespoons SGF Organic Coconut Oil
2 cloves garlic, minced
1 pound zucchini noodles
salt and pepper, to taste
Nutrition Facts: per serving (1 bowl noodles & meatballs): Fat 36g, Protein 28g, Carbohydrate 15g, Fiber 6g, Net Carbohydrate 9g
Instructions
Preheat the oven to 350°F and line a baking sheet with parchment paper. Start by making the meatballs.
In a bowl combine all ingredients and mix until all of the ingredients are evenly combined. Spoon approximately 2 tablespoons of meat, and make it into a ball in the palm of your hands.
Place on the parchment paper and repeat until all of the meatballs are made. You should get about 12-14 meatballs. Place them in the oven and bake for about 20 minutes, rotating the meatballs halfway through.
Turn the oven up to 400°F for the last five minutes of baking to nicely brown the meatballs. Remove from the oven and cover with foil to keep warm until serving.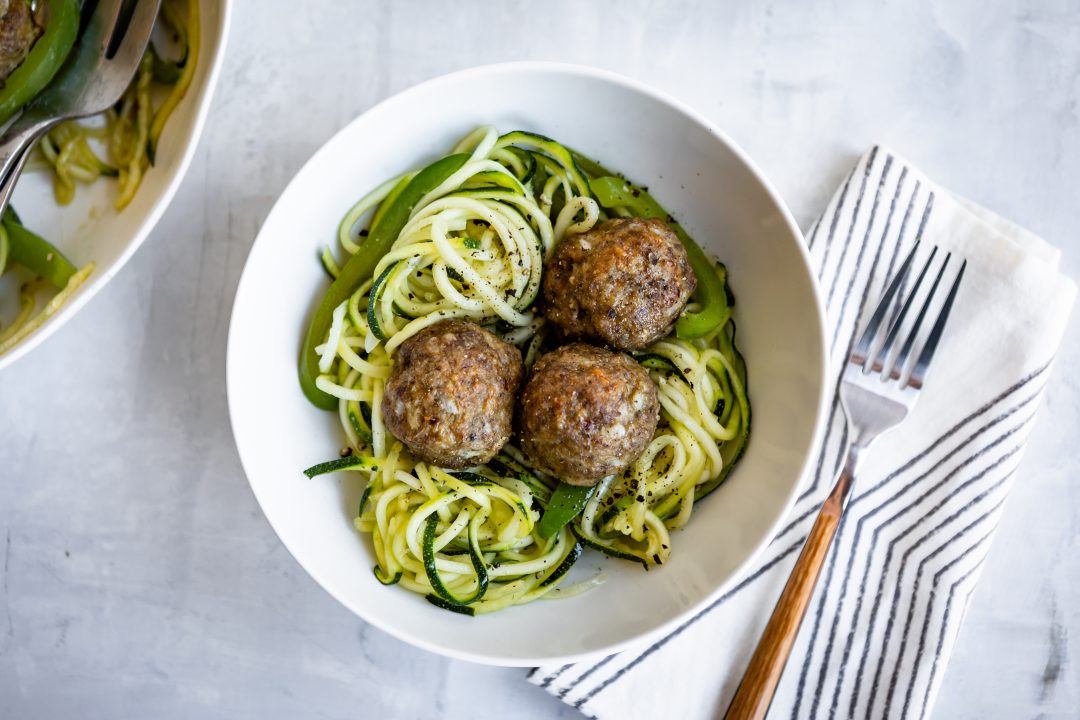 While the meatballs are baking, thinly slice the onion and bell peppers.
Heat the coconut oil in a large pan over low heat. Sauté the onions and bell peppers until slightly soft and the onions are translucent. Add in the garlic, salt and pepper and turn the heat up to medium. Cook until the onions are caramelized.
About this time, the meatballs should be done. Add in the zucchini noodles to the pan with the onions and bell peppers to warm. Transfer the mixture to 4 bowls and top each bowl with 3 meatballs.
Product(s) used in this recipe