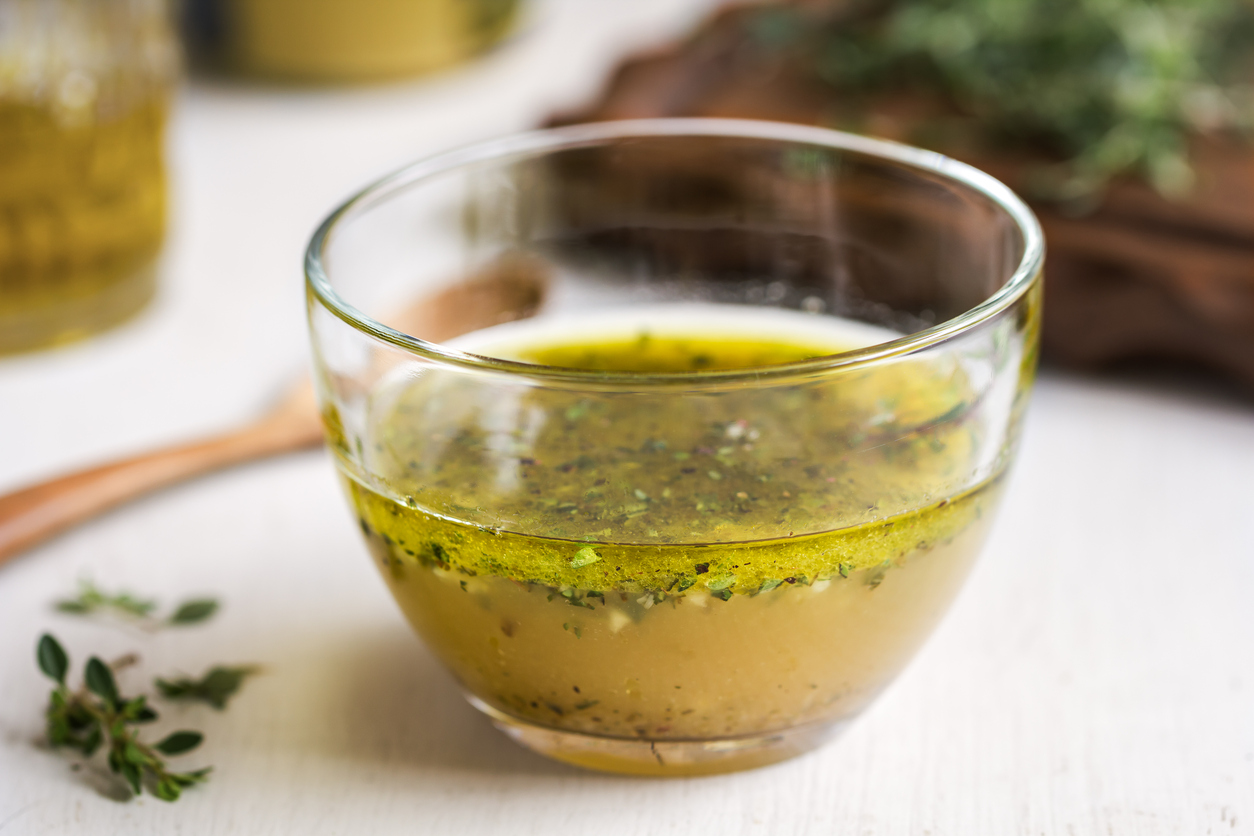 One of the best foods to eat, as we all know, is a salad. Most of us add a 'little' something on top of it called Salad Dressing. Usually dressings lower the nutritional 'goodness' of the product but what if instead we could turn that salad dressing into arguably the healthiest part of the salad?
Just spending five minutes in your kitchen to create a tasty and nutritious salad dressing is a great use on your journey to the better you. I find the process of making my own 'products' such as salad dressing, zucchini noodle sauce, and kombucha both relaxing and empowering since I control what is being put into my body. So far this salad dressing is one of my favorites to make and it includes the GOODFATS we all love to see =)
Recipe
1/4 cup extra-virgin olive oil or macadamia nut oil
2 tablespoons SGF Organic MCT Oil
2 tablespoons tahini paste or almond butter
1 tablespoon Dijon mustard
2 cloves garlic, finely minced
2 tablespoons apple cider vinegar
2 tablespoons fresh or 2 teaspoons dried herbs of choice (basil, parsley, cilantro, dill, tarragon, rosemary etc.)
1/2 teaspoon turmeric
Himalayan salt to taste
1/4 cup avocado oil-based mayonnaise if you desire a creamier texture (Optional)
Nutrition Facts: per serving (2 tablespoons): Fat 17g, Carbohydrate 2g, Protein 1g, Fiber 0g, Net Carbohydrate 2g
Instructions
Place all ingredients into a food processor and blend until smooth. Store in a glass mason jar in the refrigerator for up to one week.
Product(s) used in this recipe
Other blogs