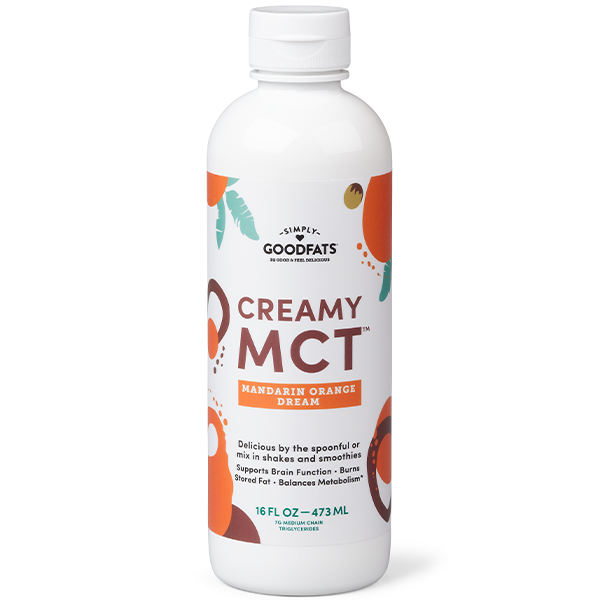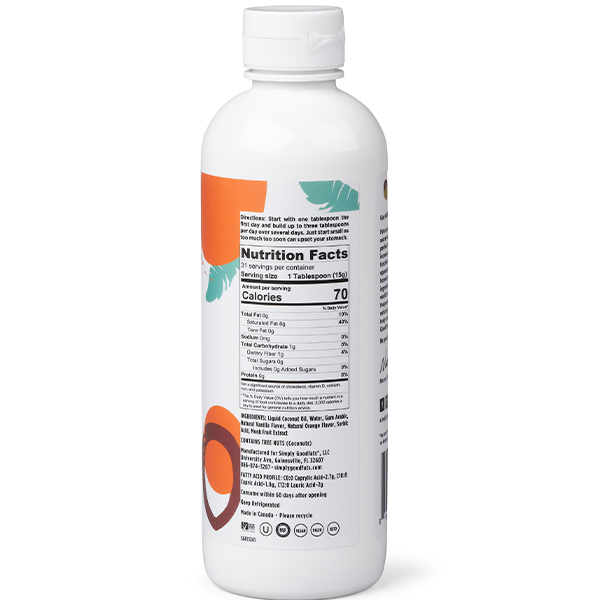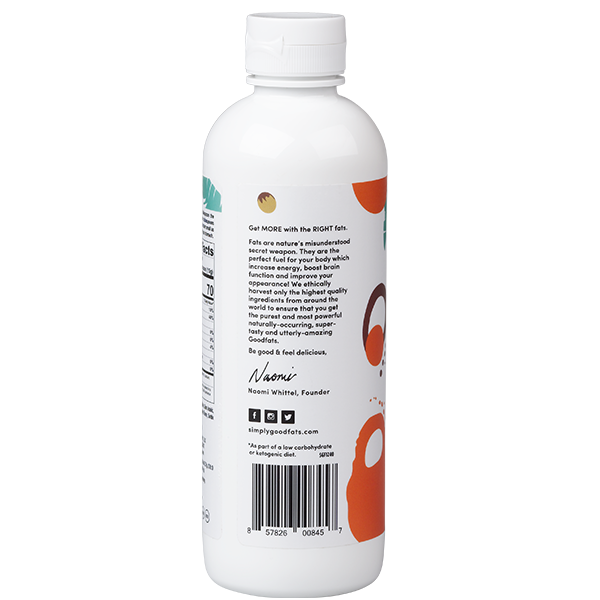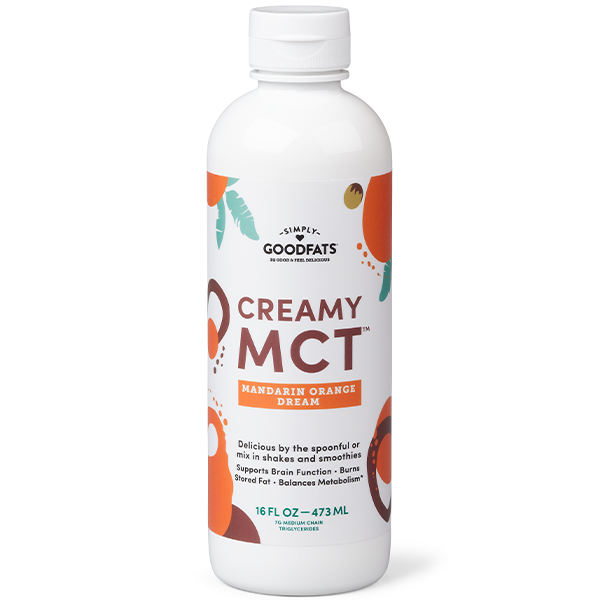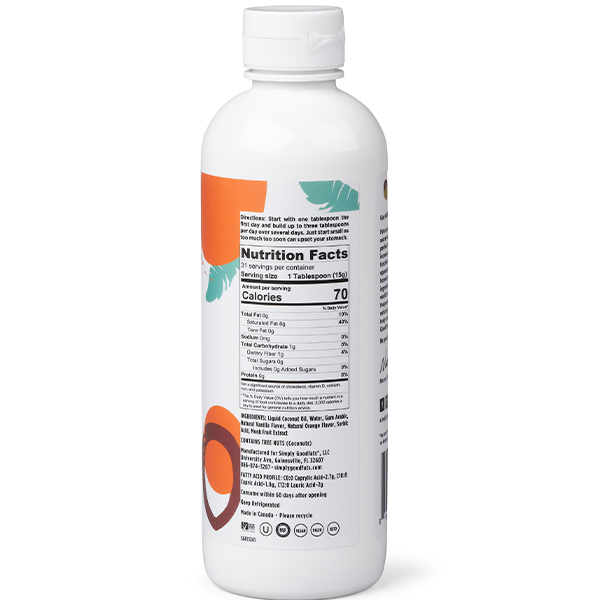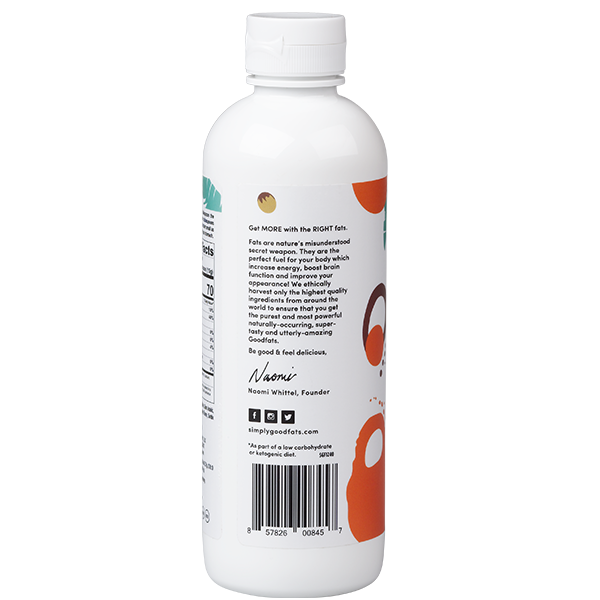 $34.99
Creamy MCT (medium-chain triglycerides) contains your brain and body's favorite food. Specially blended to provide easy to use fuel, Creamy Mandarin Orange Dream MCT is a decadent, super tasty and convenient way to include these incredibly beneficial fats in your daily life. Take it by the spoonful — it'll fire up brain cells, burn stored fat, spark your metabolism and calm cravings. A flavorful addition to shakes and smoothies, you can even make crème brûlée! Try it anywhere you use dairy and get the nutritious, satisfying fats your brain and body crave.
Supports brain function
Activates fat burn
Powers metabolism
Satisfies cravings
Made from fresh coconuts tested for purity
Cold-pressed to retain nutrients
Free standard shipping on orders of $75.00 or more!*

We'll give you a full refund if you're not 100% satisfied.

Your data is safe with us. We securely encrypt every data.

Certified with McAfee to help our customers feel safe.
recipes using this Simply GOODFATS™ product
Spiced Orange Milk Recipe

Benefit from the warm feeling of healing through the anti-inflammatory properties of turmeric. This tasty and frothy spiced milk is maximized by the taste of real cinnamon and fatty acids of our Creamy MCTTM

View Recipe
Rating & Reviews
Post a Review